Arizona Federal Theatre Seating Chart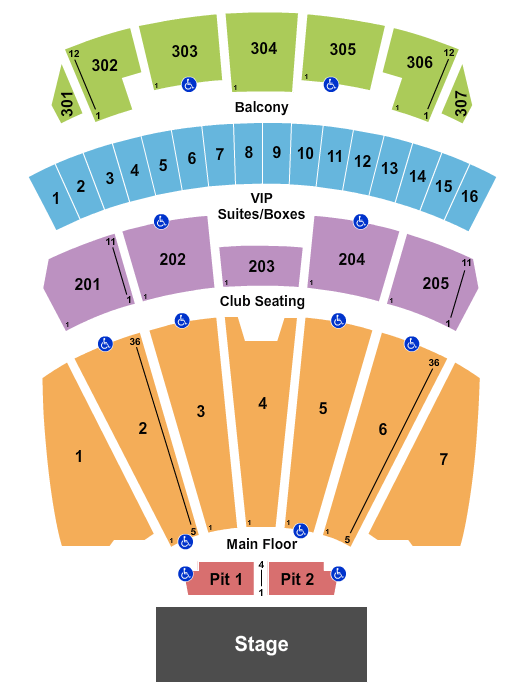 This 5,000 capacity venue has been expertly designed to suit a wide range of events, so whether you're into boxing, broadway or Bob Dylan, you'll find Arizona Federal Theatre will cater to your every need! With pin-drop acoustics and second-to-none sound and lighting that's as gorgeous as it is innovative, the atmosphere of the theatre is always perfectly suited to whatever you choose to see! Also, the clever arrangement of the building's layout guarantees excellent sightlines wherever you're sat – every seat is the best seat in the house!
The venue has three seating sections at different levels, providing options for every price range – Balcony Seating, Club Seating and Main Seating. Accessible seating is available in each section, which caters for those with impaired mobility and for those with sight and/or hearing impairment.
For those wishing to enjoy a VIP experience, Arizona Federal Theatre also offers Premium Seating, giving you access to the theatre's Lexus Lounge and a selection of other exclusive amenities.
NOTE: Different events may require different seating arrangements. When selecting your tickets double check the seating chart for the specific event layout.
You can reserve your ticket today and secure the best seats. Check out the Arizona Federal Theatre schedule to see all upcoming events.
For all ticket policies and authenticity guarantees see the ticket information page.