Arizona Federal Theatre | Phoenix, Arizona
Brace yourself, Arizona! The phenomenal artist known as Thundercat, renowned for his bass wizardry and genre-defying music, is all set to light up the Arizona Federal Theatre on the 8th of October, 2023. This isn't your typical concert, but an intergalactic voyage through an eclectic mix of funk, jazz, and electronica, masterfully orchestrated by Thundercat's incredible talents. Known for his collaborations with luminaries like Kendrick Lamar and Flying Lotus, Thundercat's musical prowess is extraordinary, catapulting him to stardom. His live performances are more than just shows, they're immersive, captivating spectacles that leave audiences entranced even after the final note. This concert is destined to be the talk of the town, and you wouldn't want to be left out. So get your tickets today for a mesmerizing Sunday evening with Thundercat and get ready to go on a musical adventure you'll remember for years to come!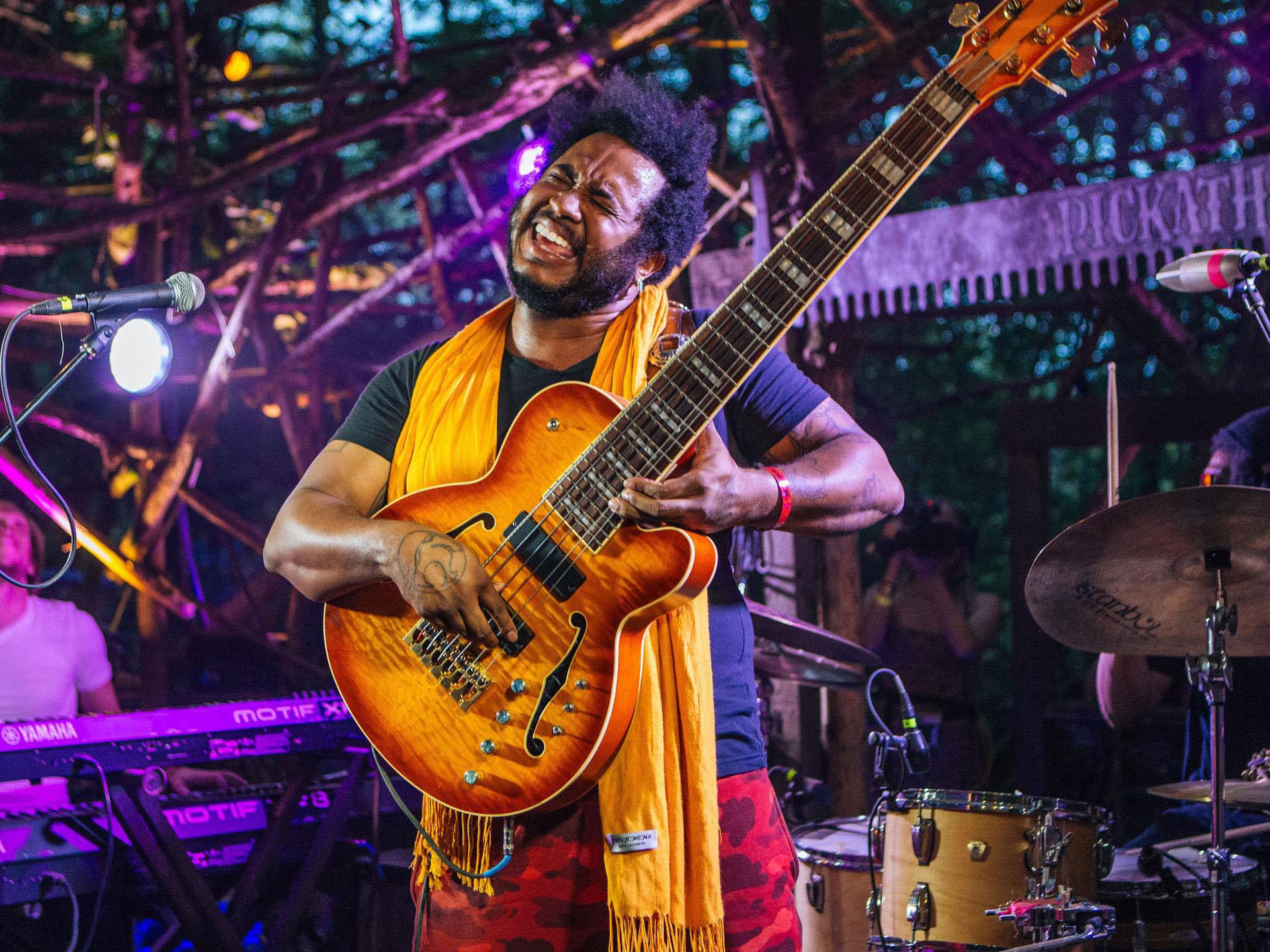 Get ready, Arizona! Stephen Lee Bruner, better known as Thundercat, the bass-wielding virtuoso hailing from Los Angeles, is set to serenade the Arizona Federal Theatre on Sunday, 8th October 2023. Thundercat is not your average musician; he's a musical alchemist known for fusing jazz, funk, and electronica into a sound that is tantalizingly groovy and uniquely his own, enchanting audiences worldwide.
As a collaborator with industry giants like Kendrick Lamar, Flying Lotus, and Kamasi Washington, Thundercat's distinctive bass lines have left an indelible imprint on music as a whole. His contribution to Lamar's lauded album, To Pimp a Butterfly, even earned him a Grammy and frankly, a place in music history.
With successful solo albums such as Drunk and It Is What It Is, Thundercat has demonstrated his ability to blend and bend genres, earning him critical acclaim. Tracks like Them Changes and Dragonball Durag offer a taste of his quirky fusion of funk, soul, and humor that has become his signature style.
Watching Thundercat perform live is like entering a vortex of musical ecstasy. The sight of him, bass guitar in hand, creating intricate improvisations on stage, is nothing short of a spectacle. He captivates his audience, taking them on an auditory odyssey that leaves them in awe of his talent.
Come October, Thundercat is poised to electrify the Arizona Federal Theatre. This won't be your run-of-the-mill concert. Expect an explosion of rhythmic bass lines, soulful tunes, and an energy that will leave you spellbound.
Experiencing Thundercat live is akin to witnessing a musical sorcerer at work, an artist who continually reinvents himself yet stays true to his roots. Make sure to buy your tickets now for an enchanting Sunday evening of music that transcends genres and conjures magic. When Thundercat takes the stage, you won't just be at a concert anymore, you'll be on a musical adventure that will echo in your memory long after the last note has faded. Be sure to mark your calendars because this is one event you can't afford to miss!