Arizona Financial Theatre | Phoenix, Arizona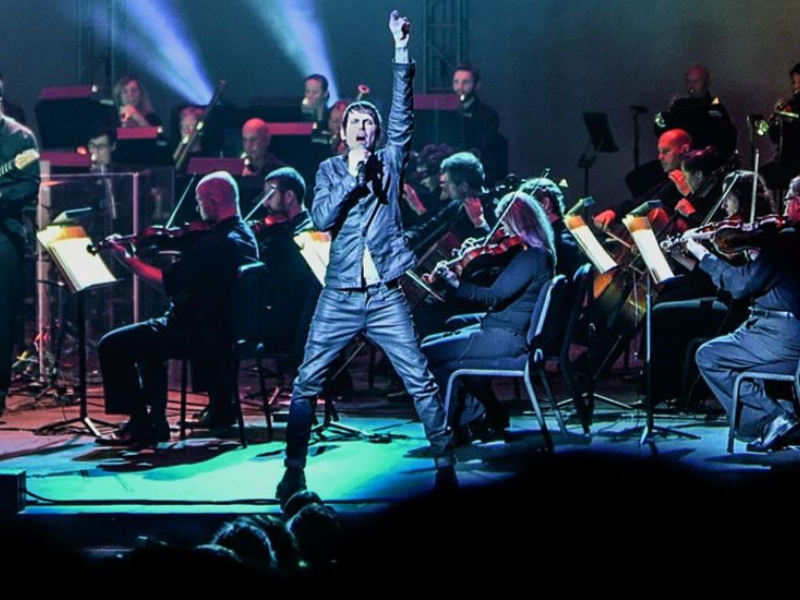 The music of Queen stands the test of time. Five decades since their inception, their music remains one of the most influential works in music today. For their 2023-24 run, The Phoenix Symphony are gracing their audience with "Music of Queen." Witness the timeless hits of the 70s rock band at this event and enjoy some of their best hits, including "Another One Bites The Dust," "We Will Rock You," "We Are The Champions" and "Bohemian Rhapsody."
The Phoenix Symphony: Music Of Queen will be conducted by the talented Brent Havens as he leads a cast of outstanding musicians in this event. The show will be live at the Arizona Federal Theatre on Saturday, the 2nd of March, 2024.
Join the show and indulge in your favorite rock classics as The Phoenix Symphony gives their own twist to the music. You may purchase your tickets here by clicking 'get tickets.' Be quick before they sell out!
The Phoenix Symphony is the largest performing arts organization in Arizona and the only full-time, professional symphony orchestra in the state. The Phoenix Symphony was established in 1947 as a part-time ensemble in a town with fewer than 100,000 residents, and for the first 25 years of its existence, it gave performances at Phoenix Union High School. When the Symphony moved into the recently constructed Symphony Hall and appointed Mexico City native Eduardo Mata as conductor, it became a mature organization. The orchestra became a full-time organization in 1983. There have been numerous joyous occasions over the years.
The Symphony seeks to serve the needs of the communities throughout the Valley by providing music-based programming, and to present live symphonic music of excellence, beauty, and energy at a consistently high level. Concerts follow a seasonal program of Classics, Pops, and unique productions meant to appeal to a wide range of audiences.
For their 2023-24 run marking the orchestra's 76th season, their special performance The Phoenix Symphony: Music Of Queen is set. The event will take place at the Arizona Federal Theatre, one of the best theatres in the nation. The theatre is known for its outstanding acoustic and state-of-the-art lighting - making it the perfect venue for this highly-anticipated production. The show will be held on Saturday, the 2nd of March, 2024.
Conductor, arranger and producer Brent Havens is set to lead the cast of talented musicians. He has written music for orchestras, feature films and virtually every kind of television. His TV work includes films for networks such as ABC, CBS and ABC Family Channel Network, commercials, sports music for networks such as ESPN and even cartoons. Expect a night filled with timeless hits and marvelous performers at this show. Jam to Queen's greatest hits in a night you will wish would never end.
The venue holds a very limited capacity of 5,000 people to maintain the intimacy of this event. Tickets are selling out fast, and due to the nature of the theatre's capacity, you need to get your tickets right now to ensure your spot to The Phoenix Symphony: Music Of Queen. Click 'get tickets' to proceed with your purchase!