Arizona Financial Theatre | Phoenix, Arizona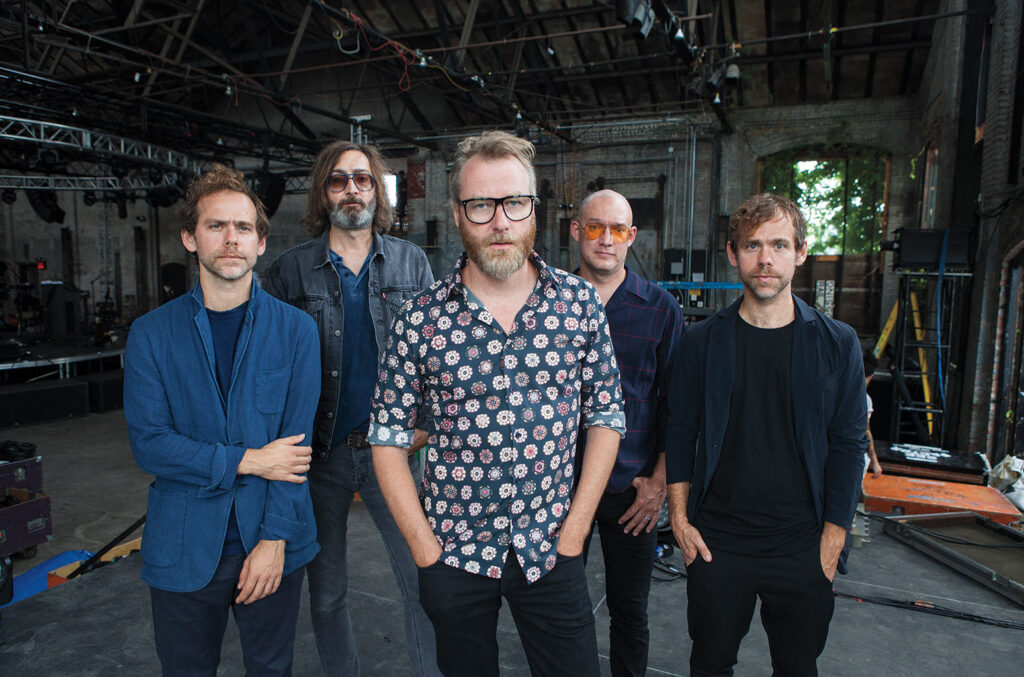 Buckle up, Gen Xers... Get ready to groove to the emo-rock tunes of The National LIVE at the Arizona Financial Theatre in Phoenix... Yes, the REAL DEAL... On November 13, 2023, the tour you've been eagerly waiting for hits the Valley of the Sun.
Get THRILLED by the LIVE show experience...Feast your EARS on your favorite anthems... From the hauntingly beautiful 'Light Years' to the deeply immersive 'I Need My Girl'. This concert isn't just another gig, it's a HOMECOMING for your thumping heartbeats!
Tickets aren't just tickets… they're your passport to a night of pure, unadulterated, eardrum-busting sound. They're your key to getting lost in the surreal world of The National's poignant lyrics and dreamy melodies, as they drown out the mundane.
Feeling psyched yet? You bet! This tour is a TOTAL mind-blower, dudes and dudettes. It's THAT moment of ecstatic auditory nirvana that we've all been craving.
Throw away the remote, ditch the Netflix binge, and ditch the couch potato routine for one night of epic proportions. It's 'ALL CAPS' levels of rad. Get your ticket, join the show, let's feel ALIVE again!
Can't cheat the hangman…Get your ticket, join us, and remember why this music marks OUR generation.
This ain't no cover band, no flash-in-the-pan act - it's the bona fide National experience, in the flesh!
Don't just stand there...GO GET YOUR TICKETS already. Let's turn the dial up at the Arizona Financial Theatre on November 13, ya gotta be there...HIGH FIVES all around! Rock ON!
Heads up folks! Yahoo! Let me light up your ears! The National is HITTING Phoenix, and you don't want to be left behind! If you're a music junkie, a concert-HOUND, or just a soul looking for some raw, earth-shattering, tear-splitting melody, then strap in! These guys are bringing all that and MORE.
The National: They've shattered hearts and record sales alike! They're a musical juggernaut. The REAL DEAL. Put a pin on November 13th, 2023 in your calendars, because that's when they're sweeping into our desert haven, the Arizona Financial Theatre, for the Phoenix stop of their monumental tour. Seriously. Grab your Tickets. Heck, grab your grandma's ticket if you have to. No excuses. You can't let this Concert pass you by.
We're talking the same band that's bagged Grammy nominations, belted out killer anthems, and kindled a fire in the hearts of countless fans across the globe. Yeah, these guys are LEGIT. They've scooped up awards and sold-out shows like freakin' candy!
Does your heart thrum for real, genuine music? The kind that grips your soul, stirs your core, and leaves you dizzy with emotion? Then this Tour is your siren song. The National's music is a soul-stirring symphony, a rollercoaster of emotion that knows just how to brake before the plunge. Prepare to be moved.
In classic "National" style, this is not just a gig. It's a WHIRLWIND of energy, a wild dance of passion as you lose yourself in the bewitching refrain of their anthems. BY THE WAY, got your ticket yet?
Now don't be fooled by the name, folks. Arizona Financial Theatre might sound corporate, but this baby's an absolute queen of the desert! A concert temple standing tall in the beating heart of Phoenix, dishing out those heart-stopping, soul-satisfying sounds we all crave for! Known for its terrific acoustics and intimate setup, it offers a true fan experience. Trust me, a gig at the Arizona Financial Theatre is not just a gig. It's an adventure, it's an EXPERIENCE.
So, hear the call, FEEL the pulse! It's pounding, it's racing, it's echoing with the promise of a night to remember. This ain't just another night, it's The National Night! So, let your heart speak, let it SCREAM. Pull out your phone, jot the date, clinch that ticket. It's time you answered the call of The National, here in Phoenix. Because rocking out? That's just what we do BEST!