Arizona Financial Theatre | Phoenix, Arizona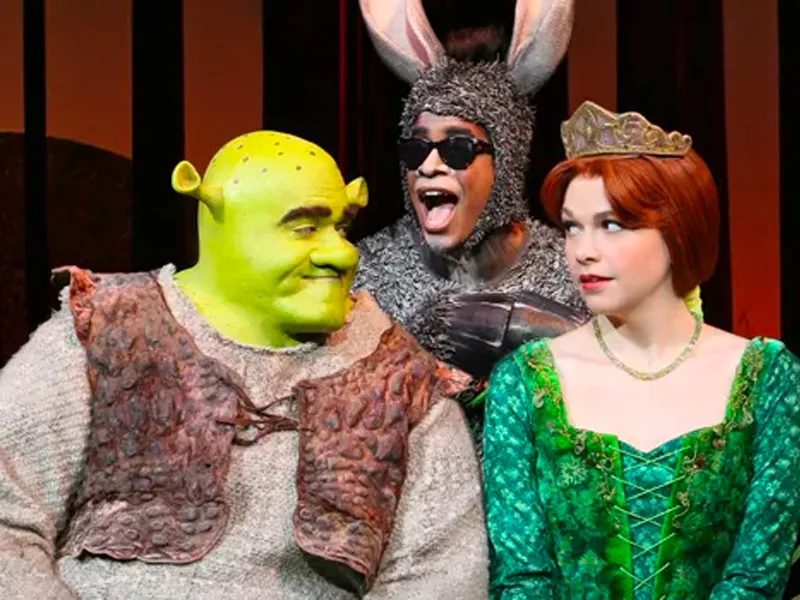 A Shrek-tacular evening filled with feel-good music from one of the most memorable fairy tales of all time! That is what you can expect this March 9 at the Arizona Federal Theatre as our beloved ogre is brought to life on stage in the highly-anticipated Arizona stop of Broadway's "Shrek The Musical." If you are looking for a show to bring the entire family to, you don't have to look somewhere else. The familiar story of Shrek and the themes of friendship, diversity, and the importance of inner beauty will be perfect for kids of all ages. Catch Shrek, Princess Fiona, Donkey, Lord Farquaad, Ginny, and all the characters you loved in the movie franchise in this musical that will surely make you fall in love all ogre again. Click the "Get Tickets" link to reserve your tickets early. Buy yours now before they run out.
Shrek the Musical is a fairytale musical adventure that was first performed on Broadway in December 2008. It brings the 2001 Oscar-winning DreamWorks Animation film to life. This Tony Award-winning fairy tale musical adventure features songs from Olivier award-winner Jeanine Tesori and book and lyrics by Pulitzer Prize winner David Lindsay-Abaire. In 2013, a high definition of the production was released on a DVD, Blu-ray, and digital download in North America and the United Kingdom. The digital version of the film became available on Netflix beginning December 2013.
The original Broadway production cast featured Brian d'Arcy James as Shrek, Tony Award winner Sutton Foster as Princess Fiona, Christopher Sieber as Lord Farquaad, Daniel Breaker as Donkey, and John Tartaglia as Pinocchio.
David Lindsay-Abaire and Tony Award nominee director Jason Moore started working on the show in 2002. Two years later, Jeanine Tesori joined the team. A reading took place on August 10, 2007, with Stephen Kramer Glickman playing the role of Shrek, Celia Keenan-Bolger as Princess Fiona, Robert L. Daye in the role of Donkey, and Sieber as Lord Farquaad.
In 2009, Shrek the Musical was nominated in the Grammy Awards for Best Musical Show Album. In that same year, the musical was nominated in several categories for Tony Awards, where costume designer for theater and film Tim Hatley won the Best Costume Design award, and Drama Desk Award, where actor Brian d'Arcy James won the Outstanding Actor in the Musical award. Hatley won Outstanding Set Design and Outstanding Set Design awards as well. In 2012, the West End production was nominated for four Lawrence Olivier awards, including Best New Musical, and Nigel Harman won the award for Best Performance in a Supporting Role in a Musical where he played the role of Lord Farquaad.
This 2024, our favorite green ogre is back for more "shrek-tacular" adventures on stage in a brand new The BROADWAY Tour - Shrek the Musical starting February. You have the chance to watch Shrek the Musical at Arizona Financial Theatre this coming Saturday, 9th March 2024. So what are you waiting for? Grab your tickets now and secure your seats. Together, let's all "fall in love all ogre again." See you there!