Arizona Federal Theatre | Phoenix, Arizona
Sabaton is coming to Arizona Federal Theatre for a night of heavy metal on 24th September 2022. The performance is part of its 2022 U.S tour that begins on 15th September and ends on 23rd October. One of the most prominent Swedish heavy metal bands, Sabaton, will perform at notable destinations like New York, Seattle, Oregon, etc. They have a massive U.S based fan base, and hence, sell-out crowds are expected throughout the tour. Supporting act includes Dutch metal band EPICA. Fans cannot wait for the tour and if you miss the opportunity now, it will be tough to get tickets later. Get your tickets ASAP before they are all sold out!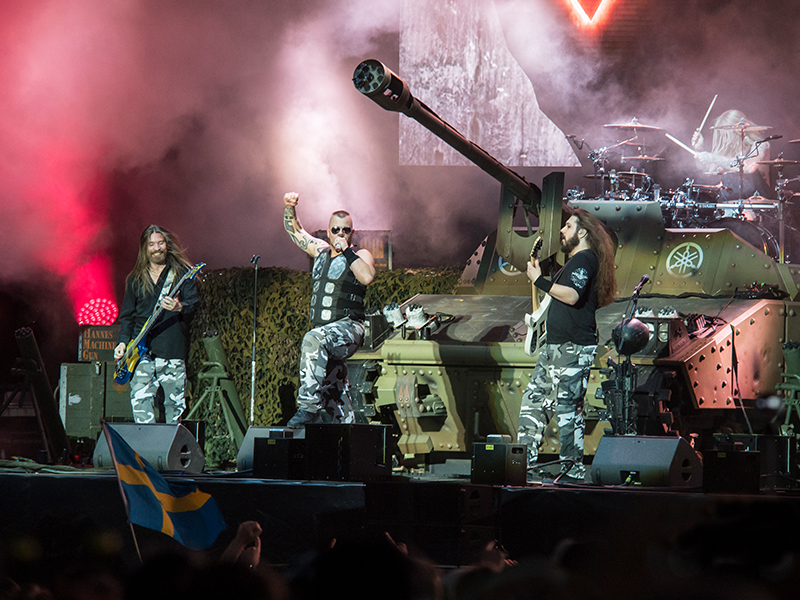 Sabaton was formed in 1999 and has produced ten albums till now. The tour supports their latest album release, The War to End All Wars. The album continued on the subject of WORLD War I and was released in March, 2022. It received critical acclaim from music critics and a lot of appreciation rom fans. Fans highly anticipate the upcoming tour as they will witness the latest release live for the first time.
The band's music and lyrical theme are based on wars, events in history and acts of heroism. The name Sabaton also translates to "knight's foot armor". Nine out of their ten albums are based on war themes, and they provide a unique experience to their fans. The band does not recognize itself as a power metal band, but instead claims that they are a unique form of a heavy metal band.
Sabaton is one of the most successful rock bands in Swedish history. Their album, Carolous Rex, was the best-selling Swedish heavy metal album. In 2011, they won the best breakthrough band at the Metal Hamer Golden Gods Awards and in 2018, they received the award for Best Live Band. The upcoming tour is set to produce some genuinely breath-taking performances and if you want to witness them, get your tickets right now before they are sold out!