Arizona Financial Theatre | Phoenix, Arizona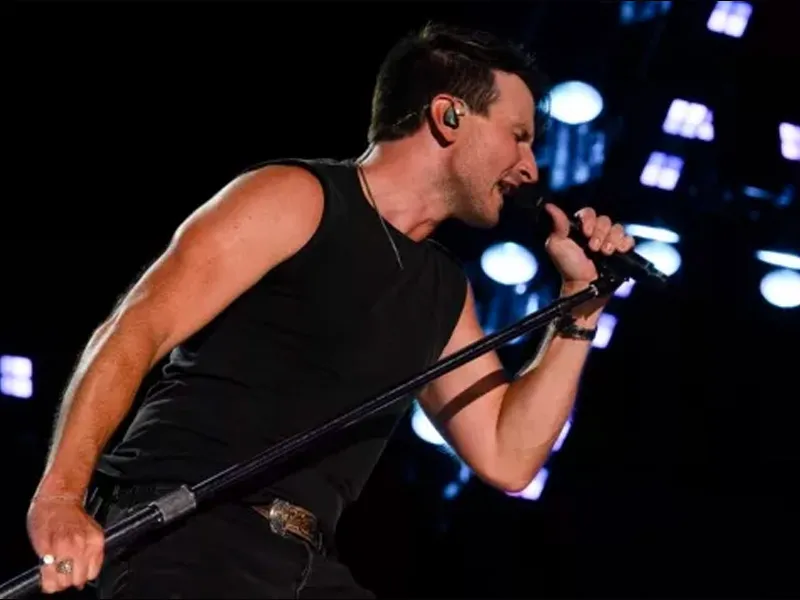 Are you one of the thousands of Russell Dickerson fans who are so stoked about his number-one hit song "God Gave Me A Girl?" We can't blame you because we are also obsessed with it. The song is not only catchy but has a heartwarming message of finding true love despite all the heartaches. Speak of a genuine country song, eh? Well, you have the opportunity to see the one and only country star perform this very song, among many others, this March 22 as he brings his "Big Wheels & Backroads Tour" to Arizona Federal Theatre. Catch the 36-year-old country star as he turns the famous Arizona venue into a country music haven with his greatest hit songs echoing in its walls. Sing along to "Yours," "She Likes It," "Blue Tacoma," and "Love You Like I Used To," among many others. This concert will ignite your dull Friday night. Secure your tickets now, and be one of the lucky fans to see Russell Dickerson live! Hit the "Get Tickets" link to reserve the best seats in the venue.
Russell Edward Dickerson is a 36-year-old multiplatinum American country-pop singer-songwriter from Union City, Tennessee. He is best known for his good old-fashioned performances, and eloquent songcraft spiked with spirit. His singles "Yours," "Blue Tacoma," "Every Little Thing," and "Love You Like I Used To" were a hit and topped the Hot Country Songs and US Country Airplay charts in their release. Just recently, his "God Gave Me A Girl" became the number-one song on Country Radio.
Russell Dickerson first started performing when he was 15 years old and immediately developed a passion for music. He moved to Nashville not long after his graduation at the University of Tennessee at Martin with a degree in business administration. He then started composing songs and performing around town.
He began his career in 2011 after releasing an EP, "Die to Live Again." In the following years, he toured with several artists, such as Canaan Smith, Thomas Rhett, and Billy Currington. He is currently with the Thirty Tigers label. Throughout his career, he has been nominated for several awards, including two Grammy Awards for Best Country Album (Yours) and Best Country Song (Yours). He has also won CMT's Breakout Artist of the Year award in 2019, as well as several ACM awards for Video of the Year, Male Video of the Year, Single Record of the Year, Song of the Year (Yours), Music Event of the Year (Yours), and Vocal Event of the Year (Your Life is a Song).
Russell Dickerson is married to Kailey Swanson Dickerson and the two were blessed with two sons, Remington and Radford. The couple frequently collaborates on music and has released several songs together.
Two months prior to hitting the road for his Big Wheels and Back Roads Tour, Russell released his new EP, "Three Months Two Streets Down." This coming 2024, his tour, which kicked off last September 21, will be extended starting February 22 in Milwaukee, Wisconsin. However, guesting of Restless Road, Parmalee, and Niko Moon on the extended tour is yet to be confirmed. In his 9th stop, which is on March 22, 2024, he will be at Arizona Federal Theatre. Don't miss the chance to see him perform live, and secure your tickets now. See you there!