Arizona Federal Theatre | Phoenix, Arizona
Are you one of Pierce the Veil's loyal fans? Did you feel the same wave of nostalgia after listening to their latest album, The Jaws of Life?
Buckle up, we have exciting news for you. Your favorite punk band is back from their hiatus with a 20-date solo headlining tour in support of their latest release! This is their fifth studio album since their formation in 2006, The Jaws of Life made it evident that Pierce the Veil's classic punk rock style will never fade.
If you didn't think you would ever see Pierce the Veil in concert again, you were wrong. This is your chance to catch them live and jam along to all your favorite songs, just like you used to! Don't miss out on this once-in-a-lifetime chance. Pierce the Veil will take the stage at the Arizona Federal Theatre on Tuesday, the 7th of November, 2023. Purchase your tickets right now, and act fast because they're selling out fast!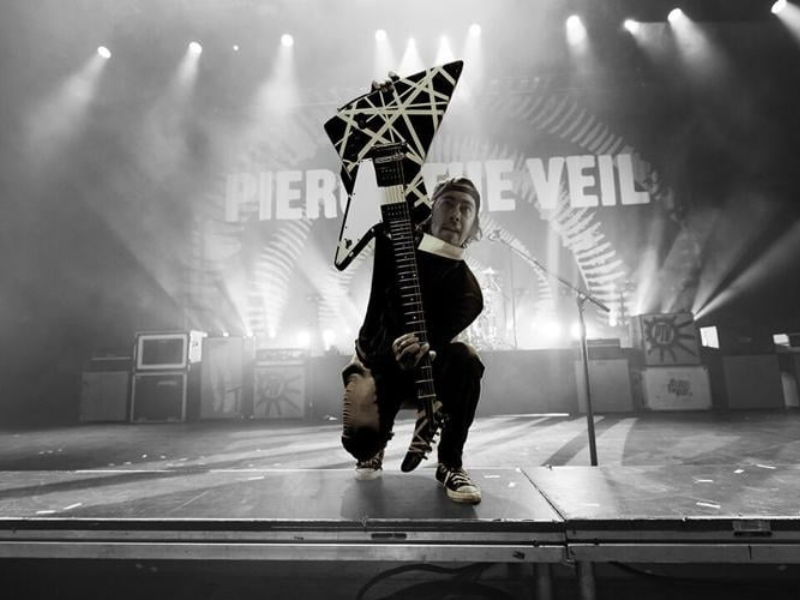 Pierce the Veil was formed in 2006 by the brothers Vic and Mike Fuentes. The band's current lineup includes Vic Fuentes (lead vocals), Tony Perry (lead guitar), and Jamie Preciado (bass, backing vocals). The band peaked in the early 2010, becoming leaders of the punk rock scene. They won an award for "Breakthrough Artist" upon gaining popularity from their sophomore album, "Selfish Machines." The album featured some of their most successful songs to date, including "Caraphernalia," "Bulletproof Love," and "Disasterology."
They released their third studio album in 2012, "Collide with the Sky," which featured their hit single "King for a Day" featuring Sleeping with Sirens' Kellin Quinn. The album entered the U.S. Billboard 200 at number 12, selling over 27,000 copies in its debut week. It is penned by critics as "the best PTV album ever made." It took four years for them to release their next album in 2016, "Misadventures." It received mostly positive reviews in the English-language trade press. It is the band's first album to chart outside of the United States, namely in Germany, Australia and the United Kingdom, among others.
Their most recent release, "The Jaws of Life," came seven years after their last album. Fans had almost lost hope that the band would ever come back from their hiatus, but were overjoyed upon hearing the news of their newly ignited fire. "Emergency" is the album's best-selling hit, hitting No. 1 on a Billboard radio airplay chart. This is the first time Pierce the Veil has ever achieved this spot.
"It was an incredible time in music… I'm super-proud to be a part of all that," Vic Fuentes said about the band's long-standing reputation.
Fans of PTV, we know you're tearing up right now. You finally get the chance to catch the band on stage once again! Join the concert and immerse yourself in the best music that punk rock has to offer. Your teenage heart will thank you.
Save the date: the show will happen at the Arizona Federal Theatre on Tuesday, the 7th of November, 2023.
Be sure to secure your tickets while it's early because you don't want to miss out on this!