Arizona Federal Theatre | Phoenix, Arizona
Following the release of the best Latin album of the year, MYKE TOWERS announced that he is headed on a North American tour!
La Vida Es Una Tour is in support of Towers' album of the same name. To celebrate the launch of his album, he also co-produced a behind-the-scenes mini-documentary showing the world how the album was made with Spotify. The album includes 23 hot tracks, including songs such as "Aguardiente," "Celo" with J Balvin, "Ulala" with Daddy Yankee, and "Mi Droga."
This is your chance to catch Myke Towers live! Get ready to party all night long as he takes the stage at the Arizona Federal Theatre on Thursday, the 19th of October, 2023. This is going to be a night you will never forget! You can finally sing along to all your favorite tracks and vibe to his incredible music LIVE! Purchase your tickets right now because the show is almost sold out.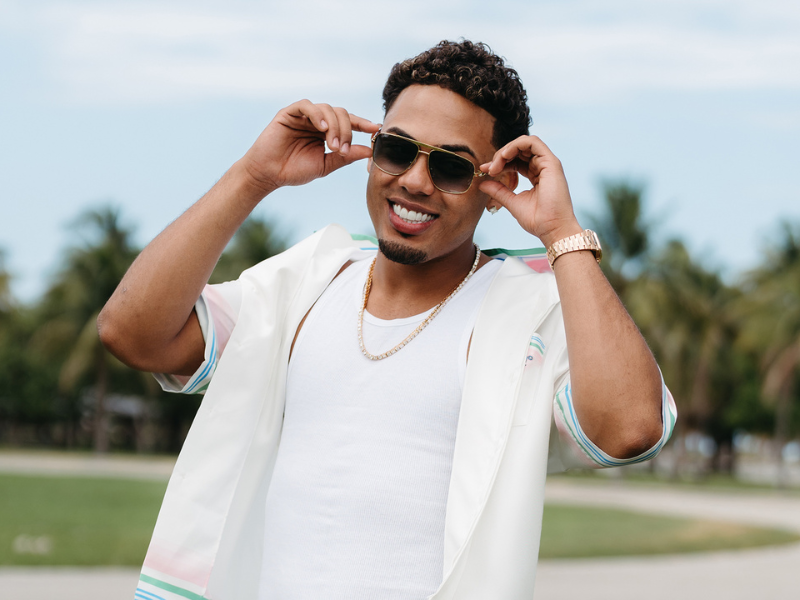 Myke Towers dropped his third studio album, "La Vida Es Una," in March 2023. One of the tracks in the album is "Lala," which recently turned into a viral hit that thrust the song into the No. 1 spot at the Billboard Global Excl. U.S. chart. "Lala" took Greatest Gainer honors on the multimetric tally with 9.7 million official on-demand streams earned during the July 14-20 tracking week, according to Luminate; that's a 39% gain from the week prior. The streaming surge yields a No. 36 position on the overall Streaming Songs chart, Towers' first entry there. Plus, it rises 16-8 on Latin Streaming Songs, his ninth top 10 there. The song reached No. 1 on Spotify's Global 50 chart in early July too.
Myke Towers may tell you that he had no idea he'd become so successful, but that's not true. Because six years before his debut, the rapper was prepping for a make-or-break event in his homeland of San Juan, Puerto Rico, and breaking wasn't an option. "Puerto Rico is the most difficult crowd to please," he said in an interview with The New York Times. "They don't just give out approval. You have to show that you are good enough. If you make it in P.R., you're going to make it anywhere."
Nine years later, Myke Towers has become one of the most prominent Latino artists in the United States. He has built a solid fanbase who continuously support his music and endeavors. Towers had already collaborated with Bad Bunny and Becky G before releasing his debut full-length album, establishing the framework for him to become one of Latin music's most in-demand collaborators. Since then, the rapper's collaborations with Rauw Alejandro, Luis Fonsi, and Farruko have all gone platinum.
As he kicks off his North American tour this year, he is very ecstatic to showcase his brand new album. Show your support for Myke Towers as he takes the stage at the Arizona Federal Theatre on Thursday, the 19th of October, 2023. You can get your tickets here by clicking 'get tickets.' Act quick because tickets are almost sold out!