Arizona Federal Theatre | Phoenix, Arizona
In case you haven't heard, we're here to bring some amazing news!
The comedian hunk and everyone's favorite TikTok star, MATT RIFE, is coming to town! If you've been waiting for this for a while, right now would be the BEST time to see Matt Rife perform live! Because fans are so thrilled about this, Matt Rife's announcement has been trending all over the internet. Matt Rife's shows have turned into best sellers and receive billions of views across social media thanks to his outstanding stage presence and damn good looks.
This is your chance to catch him live in a highly-anticipated show as he makes a stop at the Arizona Federal Theatre on Friday, the 17th of May, 2024. Got no plans for that Friday night? Here you go! Go on and purchase your tickets right now before they sell out. Prepare to have the best night of your life with Matt Rife!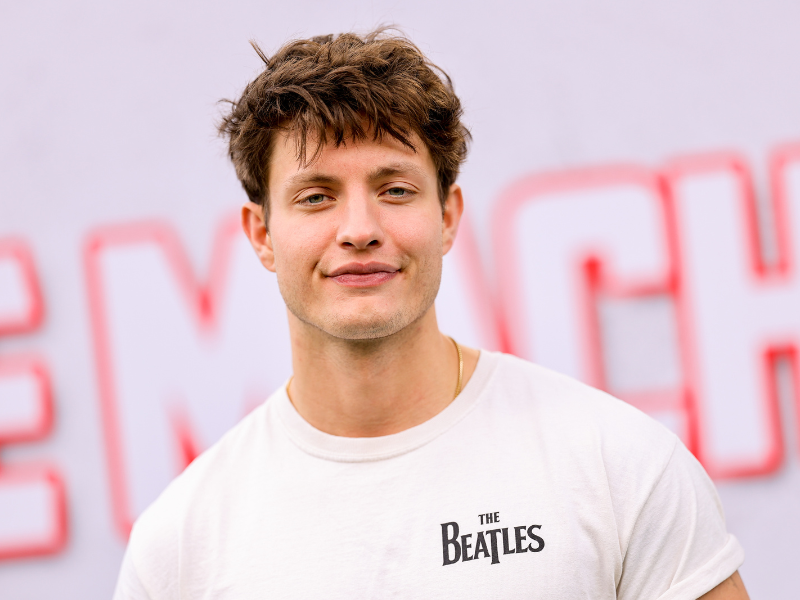 Matt Rife quickly advanced through the ranks and established himself as one of today's top comedians. He uses social media to promote himself, and it appears to have been effective because everyone is talking about him. With over 15 million followers on TikTok alone, he is well recognized for his humorous videos. Rife has performed in roles on shows like Fresh Off the Boat and Brooklyn Nine-Nine. He participated in the Bring the Funny comedy competition on NBC in 2019.
A self-produced comedy special titled "Only Fans" that Matt Rife successfully posted on YouTube in 2021 cemented his reputation as one of the funniest comedians of this generation. It was well received by Millennials and Generation Z. He is considerably more entertaining to see due to his theatrical presence and inherent charm. Of course, his fan base is built on mostly women because people don't only watch him for the humor, his insanely good looks are an added bonus.
From nothing to something, Matt Rife quickly gained popularity through TikTok and said, "This time last year, I couldn't sell out one show in a town," Mr. Rife said. "It's still so new and exciting that I'm, like, 'OK, you need to do everything.'"
When The New York Times wrote about Matt Rife's routines, they said, "Onstage, Mr. Rife spins jokes from topics like autistic children, pedophilia and people in wheelchairs, alternating between being sweet and devilish. After he talked crudely about women's bodies during a February appearance on the "Stiff Socks" podcast, he drew heavy criticism on social media. So far he has not faced a controversy that has affected his career or made him rethink his approach."
Matt Rife just announced the highly-anticipated world tour and it was nothing short of special. Rife teamed up with two of his biggest supporters, Ashton Kutcher and Mila Kunis, to launch his tour. In a promo, the celebrities aided him in spreading the news about his world tour. In his role as a genie, Kutcher grants Rife's request for a global tour.
Good news: Matt Rife's Problemattic World Tour is stopping at the Arizona Federal Theatre on Friday, the 17th of May, 2024, so get ready and purchase your tickets right now before it's too late!