Arizona Federal Theatre | Phoenix, Arizona
Mutliplatinum, award winning sensation Macklemore is on the road for his "BEN" tour. The whole thing comes in as support of his new album of the same name, which has already been well received by fans and critics alike. You will get to witness one of the hottest shows when the trek comes to the Arizona Financial Theatre on Tuesday, October 17, 2023, and all the real fans are going to be there. Known for his incredible sound and socially conscious lyrics, Macklemore is one of the most fun artists to check out live. You can expect to be thoroughly blown away by his performance and, of course, all the awesome facilities and amenities available at the venue. He has gained a huge following, so expect tickets to sell out way faster than expected. Grabbing your tickets is a breeze right here, and all you have to do is locate the "GET TICKETS" button above, click it, and follow the very simple prompts.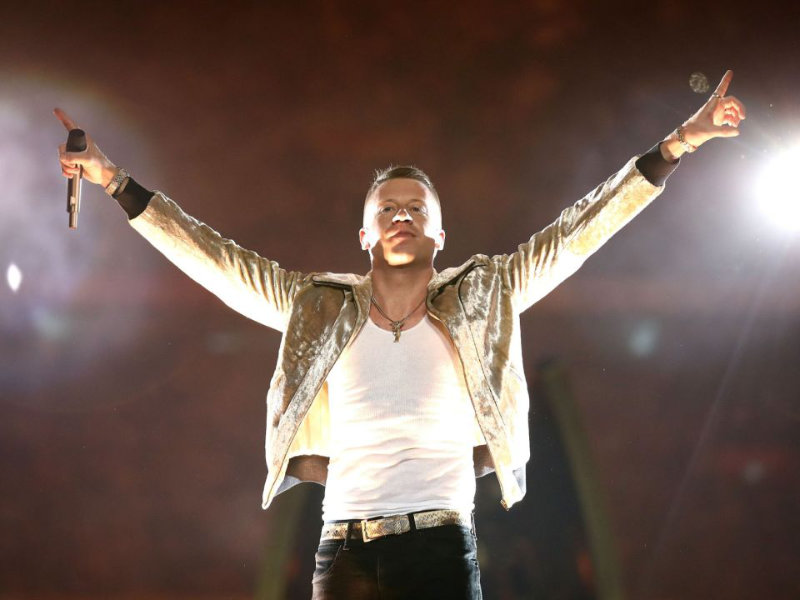 Benjamin Hammond Haggerty, originally known as "Professor Macklemore," which then changed to Macklemore, was born in Seattle, Washington, on June 19, 1983. With Irish heritage, he was raised as a Catholic, and at the age of only six years old, he was introduced to hip-hop by listening to legends like Digital Underground and by 15 years he was already penning down his own lyrics.
Macklemore, a big fan of "East Coast Hip-Hop," was heavily influenced by the likes of Wu-Tang Clang, Living Legends, Nas, Mob Deep, and Talib Kweli. He started his professional career in 2000, releasing the mixtape "Open Your Eyes" under his original name "Professor Macklemore," but would drop the "Professor" part with the release of the album "The Language of My World." In 2009, he released "The Unplanned Mixtape."
In 2006, he first met Ryan Lewis, the producer, but it wouldn't be until the two formed a partnership that Haggerty got his big introduction into the mainstream. The duo released the single "Thrift Shop," which was an instant smash hit and topped the Billboard Hot 100 in 2013. What was even more incredible was the fact that this single did so well without major support from a record label, a feat that had not been done since 1994.
Later, they released the single "Can't Hold Us," which also did very well, claiming the number one spot on the Billboard Hot 100 yet again, giving Macklemore and Lewis the first duo to ever achieve both of their singles at the highest position on the chart.
For their phenomenal work, the pair also earned themselves a number two spot for their debut album, "The Heist," and four Grammy Awards, a truly stunning achievement for what was essentially a brand-new act.
Now Macklemore brings audiences his third studio album, Ben, which is the reason for the tour, and was released on March 3, 2023. Based on his previous tours and incredible chart success, you can expect Haggerty to pull out all of the stops on this one.
You really do need to get yourself to this show but act quickly as tickets will sell out very quickly.