Arizona Financial Theatre | Phoenix, Arizona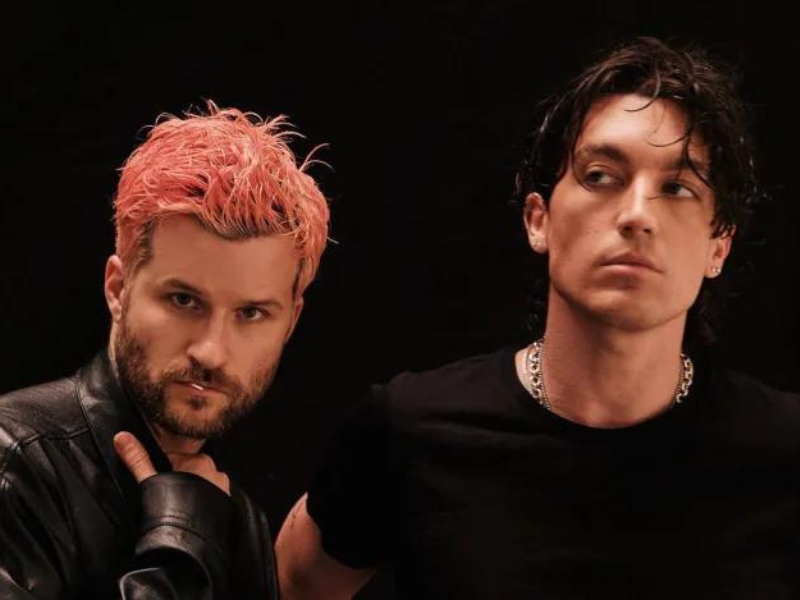 Multi-platinum pop rock bank LANY is gearing up to continue their world tour, and they're hitting North America! This leg of their a beautiful blur world tour is expected to hit over 30 cities across the continent, and it's going to be huge. They're kicking it off in February 2024 and LANY is stopping in Phoenix, Arizona. We have all the juicy details for you right here so stay tuned!
This is your chance to catch LANY live! The band is performing at the Arizona Federal Theatre on Thursday, the 21st of March, 2024. Call up all your friends because they're playing songs off their newly released fifth album (and maybe some more of their older classics!). When you're ready to secure your tickets to the show, you can grab them right here by clicking 'GET TICKETS.' Remember to be quick because tickets are selling fast and you wouldn't want to miss out!
In August, LANY dropped the third single from "a beautiful blur," called "XXL." This jam has been a hit, with over 4 million plays on Spotify and 1.2 million views on its music video. "XXL" followed another fan favorite, "Alonica." The track was also a massive hit, racking up over 8 million Spotify streams and counting. And the critics loved it too! Variance called it "emotional" and gave it a big thumbs up.
But before all that, they kicked off the album hype with "Love At First Fight." The music video for this track has scored over 1.4 million views on YouTube, and the song itself has been streamed more than 8 million times on Spotify alone. Critics praised it, with People saying ""The band's latest single, 'Love at First Fight,' covers the insecurities that plague a new relationship when things go wrong for the first time." Meanwhile, Variance called it "infectious." UPROXX also gave a nod to LANY's unique approach to love songs. So, they've been making some serious waves with their new tunes!
"We made our first record in a bedroom and a kitchen. And then to now, we're working with a producer we just admire and love. And we did our 'Malibu Nights' record with him, Mike Crossey. And he has an amazing studio setup, so going in with an amazing producer who is just way better than us at stuff is great. It's fun to work with people that are really, really great," Jake Gloss shared in an interview with Hypebeast in Asia.
It's been a long road since the band first got started. They've been through countless ups and downs but one thing remains - they continue to make music that resonates with themselves, and in turn, it resonates with their audience. It's undeniable that LANY has garnered a large fan base, spanning all over the world. Before the announcement of a beautiful blur World Tour, they were on First The Moon, Then The Stars: A Tour Before A World Tour which spanned Asia.
Now, they're ready for the main event. a beautiful blur World Tour is taking them across the glob, kicking off this October in Europe. By 2024, LANY will be landing in North America for its leg in the area! Catch the band live when they perform in Phoenix, Arizona. Get your tickets before they sell out!