Arizona Financial Theatre | Phoenix, Arizona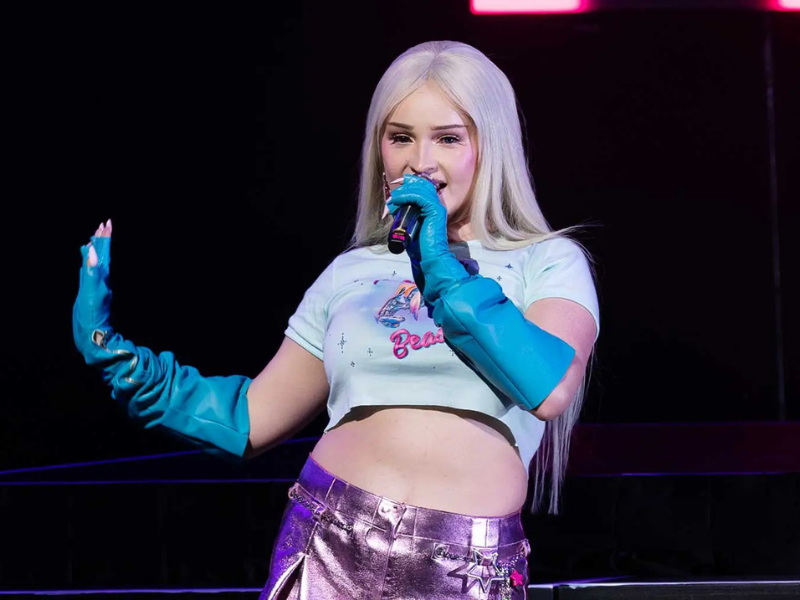 The Grammy Award-winning singer KIM PETRAS is back to make a mark on stage once again. Following the release of her debut studio album, "Feed the Beast," she announced plans to go on a North American Tour of the same name. It's is bringing her to cities across the continent, including a highly anticipated stop in Phoenix, Arizona. Do you think you're ready to witness one of the biggest concerts this year? It's going to be wild!
Catch Kim Petras live when she brings Feed the Beast to the Arizona Federal Theatre on Thursday, the 2nd of November, 2023! It's going to be a night you wouldn't want to miss and we got you covered. Whether you're going solo, or with a group of friends, you can secure your tickets here! Simply click 'GET TICKETS' to make your purchase. So, hurry up and secure yours before it's too late! Tickets are almost sold out!
Kim Petras is one of the biggest forces in the music industry right now. She continues to challenge the norm and produce content which can be considered genius and shocking. The Grammy-winning international pop sensation also just released her debut studio album, "Feed the Beast." The album is filled with collaborations with some other notable names such as Nicki Minaj, Sam Smith, and BANKS.
"Feed The Beast" is a jam-packed 15-track album filled with pure pop goodness. You'll find Kim's latest hit single "Alone," featuring the hip-hop legend Nicki Minaj, as well as her chart-topping global platinum banger with Sam Smith, "Unholy." Fan-favorite tracks like the body-positive "Coconuts" and the groove-heavy "brrr" are also in the mix. Plus, there's a fantastic collaboration with alt-pop sensation BANKS on "BAIT," and exciting new additions like "King of Hearts" and "uhoh." It's a pop album that sounds awesome in speakers - but will even sound better LIVE!
Now, Kim Petras is hitting the road on her epic Feed The Beast World Tour, and it's going to be a show you can't miss! Produced by Live Nation, the North American leg starts in Austin, TX. Kim will be taking her incredible live show to big cities across the country, including an exciting stop in Phoenix, Arizona!
Here is the official setlist of Feed the Beast World Tour by Kim Petras:
Act I: Iron Maiden
1. "Feed the Beast"
2. "Personal Hell"
3. "King Of Hearts"
4. "Revelations"
5. "Unholy" (Sam Smith and Kim Petras cover)
Act II
6. "Slut Pop"
7. "Treat Me Like a Slut"
8. "XXX"
9. "Superpower B*tch"
10. "Throat Goat"
11. "They Wanna F**k"
12. "Your Wish Is My Command"
13. "Treat Me Like a Ho"
Act III: Garden
14. "Claws"
15. "Hillside Boys"
16. "Something About U"
17. "Hit It From The Back"
18. "BAIT"
Act IV: Turn Off The Light
19. "Turn Off The Light"
20. "Wrong Turn"
21. "There Will Be Blood"
22. ""
23. "In The Next Life"
24. "Everybody Dies"
Act V
25. "Brrr"
26. "Icy"
27. "Minute"
28. "Castle In The Sky"
Encore
29. "Alone"
30. "Problématique"
31. "Heart To Break"
You can see that it's jam-packed with all the best songs! So, don't miss out when the show comes to Arizona! Grab your tickets today!