Arizona Financial Theatre | Phoenix, Arizona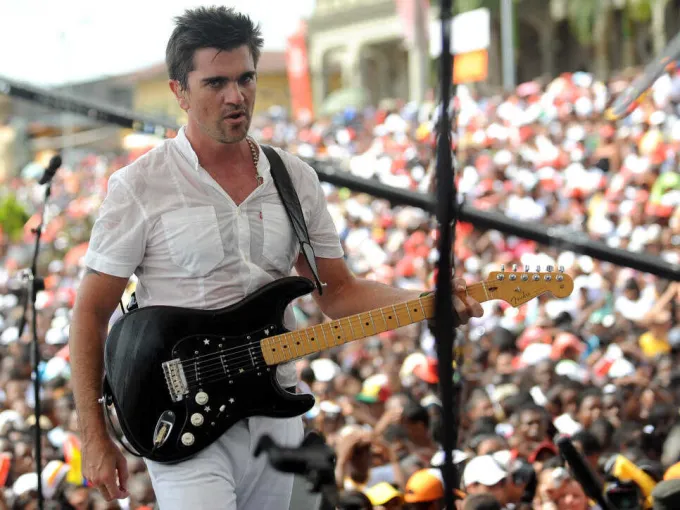 Get ready for a NIGHT TO REMEMBER, Arizona! 🌟 Colombian superstar JUANES is set to ignite the Arizona Financial Theatre on February 27, 2024, with his electrifying blend of rock and pop! Feel the RHYTHM of your heart as Juanes delivers his chart-topping classics LIVE!
Experience the magic as this Grammy-winning legend takes the stage. Imagine yourself belting out "La Camisa Negra" or swaying to "A Dios Le Pido" among a sea of fans — it's an experience only a live show can offer.
His strums will pull your heartstrings, his beats will get you dancing, and that voice... oh, it's pure passion wrapped in melodies. Every chord strikes a memory, every lyric speaks to the soul.
This isn't just a concert. It's a celebration of love, life, and music. Juanes LIVE is a NOT-TO-BE-MISSED event.
Seats are filling fast – don't wait! Grab your tickets TODAY and be part of the musical journey that's touched millions. Vamos, Phoenix – Let's make memories! 🎸🎶 #JuanesPhoenix2024
🎟️ TICKETS ON SALE NOW! 🎟️
The Arizona Financial Theatre in Phoenix, Arizona is indefinitely one of the best venues for Latin Music performers in 2024. The venue has a history of bringing the biggest stars in the industry to their stage for a sold-out, one-night-only event that is celebrated by fans and critics alike. But the on-stage extravaganza isn't the only reason to love the Arizona Financial Theatre. From the moment you enter the place, you'll be greeted by the colorful decorations and décor that is designed to excite the mind and get you in the mood for the hot concert you're about to witness. The welcoming staff greet you and work hard to keep you smiling throughout your entire trip. Let's not forget that the venue offers wide, open seating and spacing so you can relax and enjoy your night out. So, come to the Arizona Financial Theatre for the best Latin Music has to offer.