Arizona Financial Theatre | Phoenix, Arizona
EVENT CANCELLED. Please contact your ticket point of purchase to claim a refund on your tickets.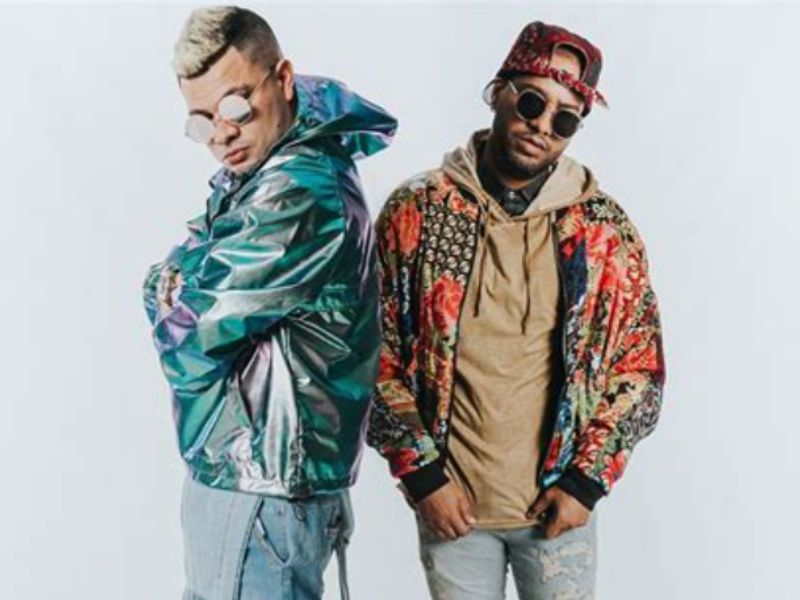 Rowell & Randy fans will be blown away this year as they hit the stage for a number of dates for concerts that will blow audience's minds, every set of hips swaying, dancing and grinding in time to their Latin rhythms and dance beats. They are the Reggaeton rappers that given songs a new edge with their dance remixes, as well as their original material, both as a pair and in collaboration with other music stars. Success met them with their releases, as well as joint singles that have had hips shaking and voices singing along across the world. Tickets are available to buy for their 2023 tour, so guarantee yourself a brilliant time with Jowell & Randy, Puerto Rico's music royalty duo, and book yours immediately! Get ready to shake your hips and booty at the Arizona Federal Theater for the 26th of October and experience their 2023 tour.
Jowell & Randy have been on the music scene for decades, both working hard to create a sound and style of music that bigs up Reggaeton music and culture but also showcases their great personal style. Since the release of their 2010 album, 'El Momento', which landed at number #2 on the 'Top Latin Albums' Chart, the pair have grown as pioneers of Reggaeton and become music super stars, creating a lasting legacy as Reggaeton rappers.
2023, so far, has been a big year for the Reggaeton super star duo with a collection of singles that have had millions of people viewing their videos and blaring out their tunes from their speakers. Their 'Si Tú Me Llamas' ('If You Call Me') single is a music hit collaboration featuring Yng Lvcas and Santa Fe Klan that has amassed a huge buzz. Other singles, such as 'Cups', 'Go Down Go Up Go Up' and their remix of 'Yeska' have proven that the dynamic pair are not slowing down and still putting pedal to the metal for their music.
For their 2023 tour they will be giving fans 6 concerts at different venues in the USA, with a one-visit show in Colombia as well and are inviting you to share in their live-on-stage music concerts. The walls and grounds of each venue will rumble and shake with their beats, promising that every single person will have a great time. Make sure you are there to share in the joys, rhythms and beats of Rowell & Randy and secure your seats!
It's not too late, so whilst there's still time, book yours today for Thursday the 26th of October 2023 and be at the Arizona Federal Theater. Get into a groove of Latin American hip-hop with dance beats and crafty, funny lyrics with the duo that bought Reggaeton out of the underground and onto the global stage of music, especially as they'll be performing some of their most recent releases. It will be an unforgettable music concert with Jowell & Randy's infectious energy and catchy tunes, so make sure you are there and book now for their 2023 tour!