Arizona Federal Theatre | Phoenix, Arizona
The viral TikTok singer behind "Está Dañado" is making his way across North America for his first-ever national tour!
Ivan Cornejo, at only 19 years old, is one of the biggest artists in the new wave of regional Mexican music industry. He has been pushing the genre forward with a blend of traditional percussion and modern elements. Like all young sadbois, Cornejo writes from the heart. He took his greatest heartbreak from high school and turned it into his best-selling debut album.
Terapia Tour 2023, or 'therapy' in English, will definitely be therapeutic. Who could resist a face like Cornejo's? His North American trek begins very soon, including a highly-anticipated stop at the Arizona Federal Theatre in Phoenix, Arizona on Sunday, the 29th of October, 2023.
This is your chance to catch the talented young artist live on stage! Prepare to be enthralled by his magnetic stage presence and get lovestruck by his dreamy vocals. You need to be quick and purchase your tickets right now because tickets are selling fast!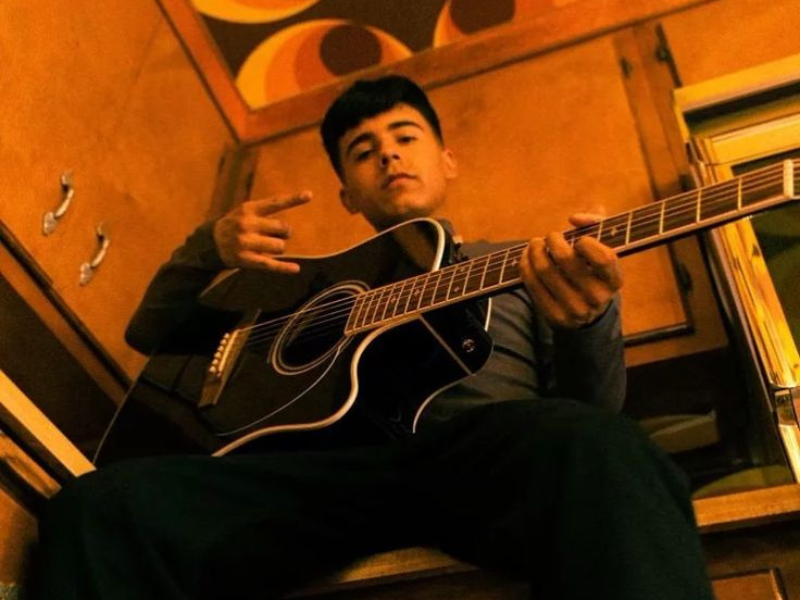 Who is Ivan Cornejo and why has he sold out multiple arenas in the United States within minutes of releasing tickets?
Ivan Cornejo experienced a broken heart while he was in middle school; this experience left him wounded and now serves as the source of his inspiration for the dark and introspective lyrics that drive his heartbreak songs.
The Mexican-American singer-songwriter was in middle school not that long ago; the 19-year-old remembers feeling inspired to write about "my situation" and starting to write when he was just 13 years old. He had previously learned how to play the guitar by watching YouTube tutorials when he was eight years old. He began by learning Ritchie Valens' "La Bamba," making it the first song he had ever learned.
He released his first album "Alma Vacía" and it debuted on No. 2 of the Billboard Charts Regional Mexican Music. His album is part of the sierreño style, which is basically sad, lovelorn lyrics accompanied by traditional instruments and electric bass. Other young artists have popularized this style, including Junior H, Carin Leon and Uziel Payan.
"To be honest, I didn't listen to regional Mexican until like three years ago when my friends introduced me to T3R Elemento and Grupo Los De La O," Cornejo told Billboard in an interview. He also mentioned his brother liked Arctic Monkeys and Tame Impala; his parents listened to Mexican rock band Café Tacvba. Those influences are present in Cornejo's own songs.
His music broke through and gained popularity from TikTok, where Cornejo now has over 2 million followers. "Social media has played a really important role on my music because without it, all the trends on TikTok have really helped build up my music." His chart-topping single, "Está Dañada," went viral across TikTok last year with millions of users on the platform using the song to soundtrack their videos.
Following his musical success and due to high demand, Ivan Cornejo will be embarking on the sequel to his first-ever headlining tour! Catch him live at the Terapia Tour 2023 for an unforgettable night. He will be stopping at the Arizona Federal Theatre in Phoenix, Arizona on Sunday, the 29th of October, 2023.