Arizona Financial Theatre | Phoenix, Arizona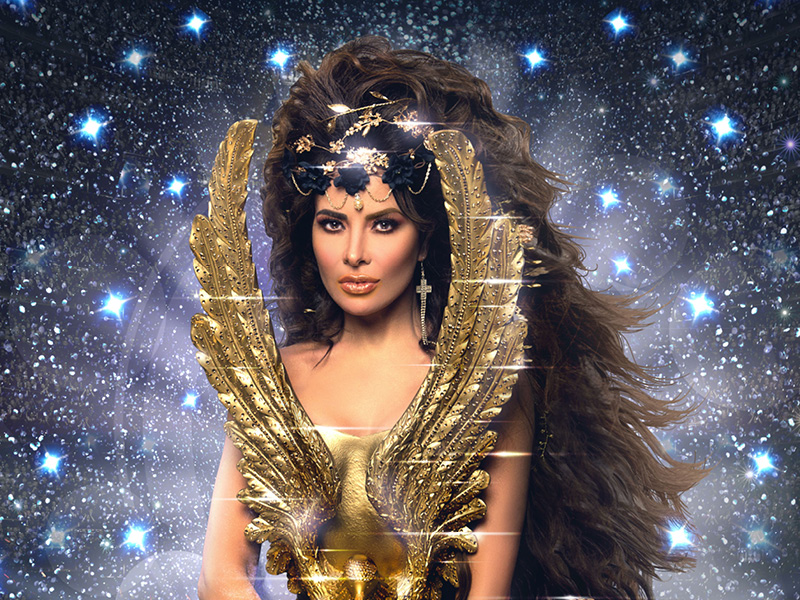 Alright, music lovers! The UNDENIABLE Gloria Trevi is COMING to Phoenix, Arizona! Get ready for a night of SPINE-TINGLING rhythms at the Arizona Financial Theatre, Feb 23rd, 2024. Fans, you know this is going to be a NIGHT TO REMEMBER!
Expect an electrifying journey through this diva's greatest hits - those HEART-STOPPING ballads and empowering anthems that have stirred our souls for decades! Her live performances are LEGENDARY, and if you haven't witnessed it yet, this is your chance.
Imagine hearing "Dr Psiquiatra", "Todos Me Miran" and "Pelo Suelto" live in a phenomenal theatre with an equally passionate crowd! Gloria Trevi in all her glory, belting out the soundtrack of our lives!
Oh, and have your tissues ready, because when she belts out "El Recuento De Los Daños," there won't be a dry eye in the house!
This show is HOT! It's going to sell out in a BEAT! DON'T MISS OUT! SECURE YOUR TICKETS NOW and step into a NIGHT of unforgettable music with Gloria Trevi!
Concert Summary
Hey all you music lovers out there, stop the press and clear your calendar because the unmissable Gloria Trevi is coming to Phoenix on February 23, 2024! Trust me when I say, this isn't your ordinary live concert – it's a voyage into the heart and soul of Latin Pop. A real spectacle of sound, visuals, and emotion, Gloria's concert is the kind of immersive experience that could only be delivered by a truly authentic artist. You'll find yourself submerged in the rhythmic waves of vibrant beats, swaying to the gripping Latina melodies and mesmerised by a voice that echoes through your very core.
About Gloria Trevi
Gloria Trevi, a.k.a Mexico's "Supreme Diva of Mexican Pop", isn't just a singer – she's a force of nature. She's a multiple Latin Grammy nominee, with her albums scaling the Billboard charts repeatedly. But stats and awards aside, it's her knockout live performances that really set her apart. The stage is her second home and you can feel it in every heartbeat-thumping note she hits and every electrifying dance move she executes. She's simply magnetic! You can't help but be drawn into her world, eyes wide, heart bursting with the sheer energy she pours into her performance. Each song she belts out with a passion and intensity that leaves everyone captivated and hungry for more. Going to a Gloria Trevi concert? You're not just watching a show, my friends, you're living an experience!
Arizona Financial Theatre Information
Now, let's chat about the location! Nestled in the heart of Phoenix, the Arizona Financial Theatre knows how to throw a live show. With a reputation second to none, it's a hub for the very best concerts, providing an ambiance that's as engaging as it is inviting. This isn't some soulless corporate arena; it's a venue with character and charm. Think top-notch acoustics, a vast, clear stage for perfect views, and ultra-comfortable seating. Briefly, everything a concert-goer could desire. So buy that ticket, walk through those gates, and indulge in the magic of live music like never before!
Ticket Information
Ready to secure your pass to an unforgettable night? You can snag that ticket from the box office, but if resale's more your style, then "Ticket Squeeze" has got you covered with deals so sweet they'll be music to your ears! Expect prices that'll have you doing a double-take, not to mention their super low fees. It's the perfect solution for the savvy people who love great entertainment without breaking the bank.
If you're looking for a night filled with entertainment worth every cent, you won't want to miss this Gloria Trevi concert at the Arizona Financial Theatre. It's time to seize the moment! Go ahead and secure your spot right now. Trust me, when Gloria sets that stage on fire, you'll thank the stars you did. So come on, live the music, feel the beat, and get ready to be blown away!