Arizona Federal Theatre | Phoenix, Arizona
To complete his brand new album, Eden Muñoz is hitting North American cities for a brand new tour for the magnificent Consejos Gratis. The trek will see him pass through 14 cities, starting at the Kings Theater in Brooklyn, NY, and completing the journey in Irving, TX, at The Pavilion at Toyota Music Factory. This part of the trek will stop over at the Arizona Federal Theatre on Friday, October 27, 2023, and fans will be treated to a feature filled event, complete with an energizing atmosphere, lively performances, and some of the best music on the planet. Of course, no real fan will want to miss out on any of this phenomenal action, so be sure to act fast in securing your tickets. This is the best site to do so, and clicking the "GET TICKETS" button will take you through a very simple, fast, and secure check out process. So get it done now before it's too late.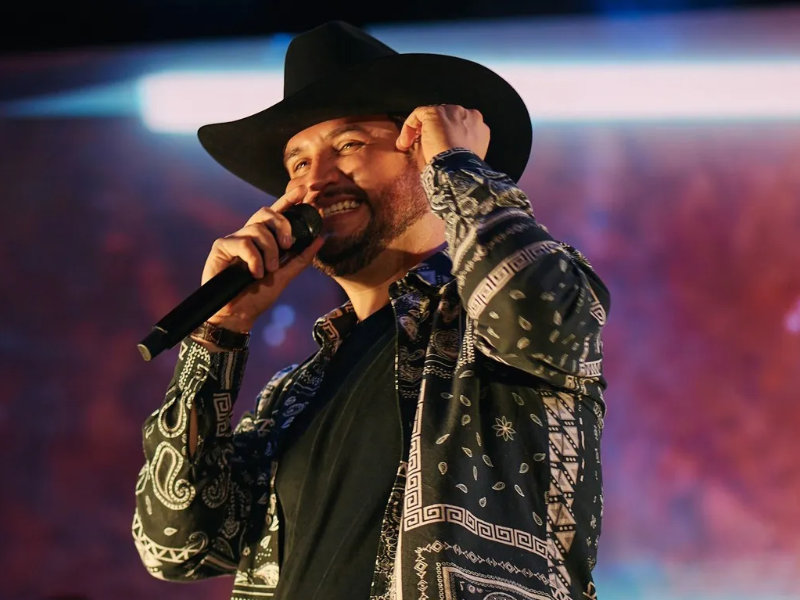 Eden Muñoz is among the most significant Mexican musicians of all time. Rodolfo Edén Muoz Cant was born on September 25, 1990, and at the young age of eight, his brother Daniel began instructing him on the guitar. Like a duck to water, Eden took to the instrument and soon was playing it at family gatherings, local eateries, and even festivals, where he would learn the finer details of live performance and interacting with crowds.
When he was invited to join Colmillo Norteo in 2006, he finally got his big break. During his time with the band, Muoz picked up the accordion as well as becoming the lead singer. After the group had released three incredible studio albums and had evolved into what would become known as Norteño-Banda, Eden left the band to pursue a different path due to creative differences, as is unfortunately the case with many successful acts, but his story would still continue.
Fans of Eden's Norteo-Banda style were pleased to learn that he formed his own band in 2010 under the name Calibre 50. He sang lead, wrote songs, produced albums, and played the accordion. They had a string of number one singles and albums that earned them nominations for the Grammys and a slew of Exito SACMs, among other honors.
The likes of Pepe Aguilar, Diego Herrera, Carlos Rivera, Bronco, Yuridia, and countless others have collaborated with him, making him one of Mexico's most in-demand talents. Plus, he has also written several songs for other artists, further securing his
In 2021, he decided to pursue a solo career, and he has since released several singles. Now, in 2023, Muoz will embark on a tour across North America to promote his brand new offering, Consejos Gratis which was released in 2022. It's safe to say that demand for tickets will be high, given that this legendary musician from Mexico will be performing brand new material for his fans. Buying tickets on this page is the best way to guarantee entry before the show sells out so get it done right now.