Arizona Federal Theatre | Phoenix, Arizona
Dress up as your favorite Disney characters and join the fun in the most-awaited Disney event of the year! Families are wholeheartedly invited to take part in the action-packed celebration at Disney Junior Live: Costume Palooza, taking place at the Murat Theatre on October 21, 2023. Get ready to hang out with Mickey, Minnie, Goofy, Doc McStuffins, the Puppy Dog Pals and Alice as they bring a magical performance you will never forget. That's not all, Marvel's Spidey and his Amazing Friends are also here to share the stage! Accompanying them are the adorable little hero kittens from SuperKitties, joining hands to rescue the whole gang's costume party from mysterious forces. Prepare for a spectacular show filled with singing, dancing, and interactive play, as everyone embarks on a mission to save the Costume Palooza. With the help of the little ones, no challenge is impossible. Make your kid's day and book your tickets before they run out!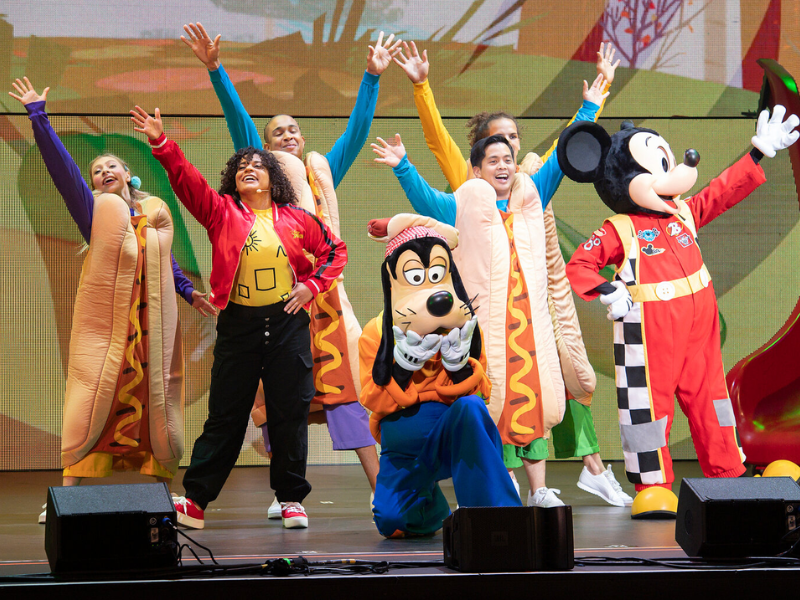 This year's Disney Junior Live: Costume Palooza brings back beloved Disney Junior characters and favorite Marvel Super Heroes. There will be jam-packed singing, dancing, acrobatics, and more in this concert-style show. Sing along with your kids to the featured Disney Junior series' favorite songs and more new original music.
This year's Costume Palooza tells the story of Mickey, Minnie, and their pals preparing to throw a huge costume party. But trouble awaits as a mysterious green rain, wind, and smoke keep interrupting the fun. The audience can cheer on Spidey and his Amazing Friends to help save the Costume Palooza for a happy ever after! The show will also feature Goofy, Doc McStuffins, the Puppy Dog Pals, Bo from Firebuds, and debuting this year is Ginny from SuperKitties! The Kittydale world will surely bring even more energy alongside our favorite Disney Junior pals.
Last year's Costume Palooza broke records in attendance so this year, they are even more excited to give you bigger and better surprises. Executive Producer Jonathan Shank boasts off the charts level of interactivity. Everyone will get to watch 3D special effects and acrobatics with renowned acrobatic director John Brady. Everyone is also encouraged to sing and dance along throughout the concert experience. Shank also says that this show is usually the very first performance that young kids get to watch live, making the concert even more special.
Everyone is encouraged to dress up as their favorite characters, including parents, grandparents, siblings, and every other family member who feels young at heart.
The show will run for 90 minutes, with 37-minute first act, 15-minute intermission, and lastly a 37-minute second act. You will also have access to exclusive tour merchandise including plush toys, light-up wands, and more!
There's also an available VIP package that will elevate your experience. This pass will give you admission to the pre-party interactive experience and instant access to meet and greet with Mickey, Money, Spidey before the performance. Audiences with VIP party passes will also be getting souvenir tote bags.
Come by the Arizona Federal Theatre and enjoy Disney Junior Live's best with state-of-the-art sound and lighting equipment. Give your kids and your family an exciting experience and grab your tickets now!