Arizona Federal Theatre | Phoenix, Arizona
From a small town in Quebec, this circus has gone far and wide, bringing fun and entertainment on a massive global scale. Cirque du Soleil has now reached 180 million spectators, and counting. In its 30 years of existence, Cirque du Soleil has elevated the level of excitement into an surreal experience. It is still a traveling show with jugglers, magicians, the flying trapeze acts, acrobats, contortionists, in tow; but this time, they all move in a realm of time and space that somehow distorts your senses and challenges your perceptions of dreams and reality. It's entertainment that pushes the boundaries of imagination. Cirque du Soleil is headed in this neck of the woods. Catch it on Sunday 18th December 2022 at the Arizona Financial Theatre, Phoenix. Buy your tickets now!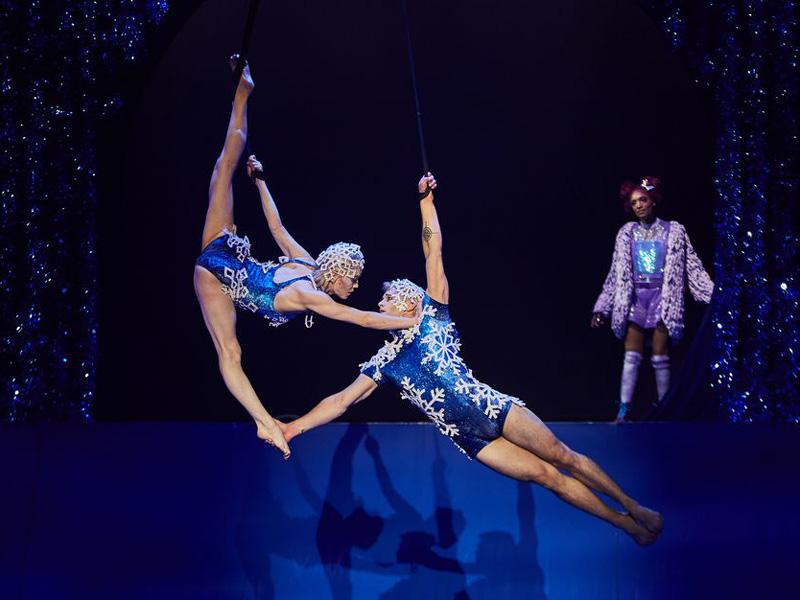 Let your imagination come to life as the circus makes its way to Arizona Financial Theatre in Phoenix, Arizona on Sunday 18th December 2022 with Cirque du Soleil. Experience the wonders of the show with acrobats, magicians, jugglers, contortionists who defy the realms of possibility. Founded by former street performers from Quebec, Canada, the circus has fascinated 180 million people across the globe, having run for over 30 years. Its productions have bagged numerous awards including seven Primetime Emmy Awards, three Drama Desk Awards, a Daytime Emmy Award, and many more. With breathtaking artistry and performers, get ready for a captivating experience of a lifetime. The circus awaits you. Book your tickets now!