Arizona Federal Theatre | Phoenix, Arizona
Chelsea Handler's "Little Big Bi**ch" tour has been such a huge success that the comedian has decided to extend it by adding more dates to the trek. This time, it will be coming to that Arizona Financial Theatre on Saturday, October 14, 2023, and you can expect to laugh your head off as she brings her most amazing stories about what made her into the woman, comedian, and entertainer that she is today. This tour comes in hot after her super successful "The Vaccinated and Horny" tour, which left audiences floored. She is pulling out all the stops for this one, so you can be sure that it will be a truly memorable experience. You must buy your tickets right now to secure your spot by clicking the "GET TICKETS" button before the rest of the fans beat you to it. So don't waste a single second procrastinating!!!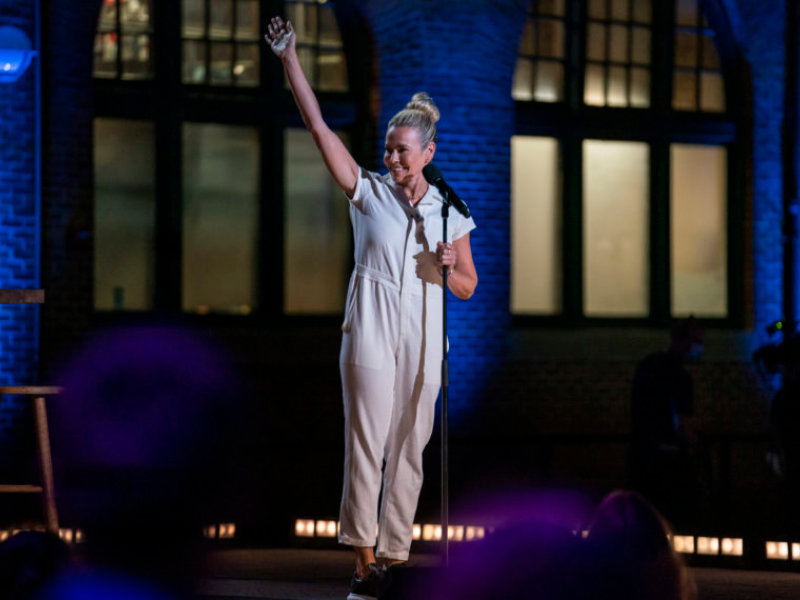 Born to a Mormon mother and Jewish father in 1975, Chelsea Handler has had an incredible career as an entertainer in comedy, production, hosting, and writing. She was just 19 years old, when she moved from New Jersey to LA to pursue a career in acting. While there, she would work as a waitress to support herself. She shared her arrest experience at a class for DIU offenders one day, and everyone laughed hysterically. It was then that she realized she had a talent for comedy.
Her big break came with the reality show Girls Behaving Badly during the period of 2002–2005. She would eventually appear on a variety of TV shows in guest roles on hits such as The Bernie Mac Show, The Practice, and Weekends at D.L. The experience she gained during this type of training was instrumental in shaping her career.
Like many successful acts, she would make several attempts before getting her own show, which she landed on E! and was dubbed "The Chelsea Handler Show," which aired for two seasons. It was only when she got the gig on Chelsea Lately that she really managed to gain widespread attention. The show actually received over half a million viewers and gave her the platform she needed to up her game, work with media outlets such as Netflix, VH1, and HBO, and tour to sold out venues across the nation.
Chelsea's ability to captivate an audience isn't limited to the small screen; she's also a New York Times bestselling author of five books. Her columns in Cosmo and NOW are also widely read. In addition, she has also been on TIME Magazine's list of the TIME 100 as well as Glamour Magazine's "Woman of the Year."
With such a big career in show business, she has many stories to tell, and with her signature style of captivating audiences, you can be guaranteed a fantastic time out. So for a fantastic night of getting to know Chelsea, be sure to grab your tickets right here on this site. It will be one of the best decisions you make all year!!!