Arizona Financial Theatre | Phoenix, Arizona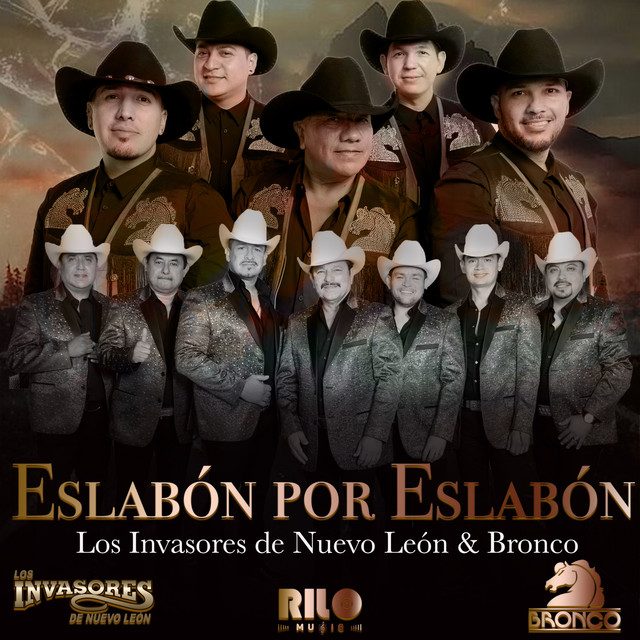 Listen up, all you cool cats and gringos! Get ready to groove, move and lose yourself in the rhythm of centuries! The totally rad Bronco & Los Invasores de Nuevo Leon concert tour is jamming its way to Phoenix, Arizona! You better mark your calendars for November 3, 2023, because it's time to dust off your dancing shoes and be part of this EPIC event at the Arizona Financial Theatre.
Come experience the fusion of cultures as the beats of Mexico and Latin America swing out! Get your TICKETS now, trust us, you won't want to miss out on this hella big concert! Bust out your neon leggings or your cowboy boots; all are welcome in this musical utopia.
We know you still jam out to Bronco's "Sergio el Bailador" and Los Invasores' "Eslabon por Eslabon", their legendary hits from back in the day. Well, guess what? You'll experience those and many more LIVE, resonating in the heart of Phoenix Arizona. This concert tour is gonna be the REAL DEAL!
Brace yourself for some wicked harmonies and trippy tunes, drenched in nostalgia and peppered with new flavors. Arizona Financial Theatre will be THE place where 'then' meets 'now'! The concert promises to be far out. Don't dime out on such a once-in-a-lifetime musical ride—close your eyes, open your ears, and let the rhythm carry you away!
Get your tickets, round up your comrades, and prepare to rock the night away with Bronco & Los Invasores de Nuevo Leon. This ain't just a CONCERT, dude, it's a FLASHBACK FEST served with a side of modern beats! Let the tour commence! Be there or be square, folks!
Get ready to ride the hype train, friends! An EPIC night of musical bliss is about to hit Phoenix like a desert storm. The legendary Bronco and the unstoppable Los Invasores de Nuevo Leon are joining forces for a once-in-a-lifetime concert. A groundbreaking TOUR OF THE CENTURY. This is artist royalty right here, and they're revving up their musical engines on November 3, 2023, at the magnificent Arizona Financial Theatre. Dust off your dancing shoes. Get your ticket-buds in gear. This is NOT something you can miss.
Bronco? Need I say more? These OGs of the Norteño, grupero genres are legit living legends. From their chart-topping TRACK, "Sergio el Bailador" to their latest sensation "A Quien Esperas", they are NOT stopping to take any breathers. And don't even get me started on Los Invasores de Nuevo Leon. With countless hits under their belt, they're musical beasts, and multiple Latin Grammy nominations confirm that. Oozing class, dripping swag, their tunes got us all humming and swaying even on Monday mornings!
Prepare for tasty tunes, heart-throbbing beats, and wildfire synergy that'll have your soul fist-bumping the stars. A TICKET to this magic show is your boarding pass to a rocket of rhythm, soaring into stratospheric sonic heights.
Who's ready to fall in love with music all over again?
Arizona Financial Theatre, y'all. Worms? Nope. RAIN FREAKING UNICORNS. It's not just an ordinary concert venue. It's like nirvana for music lovers, a plush paradise for fans who mean business. Right in the heart of Phoenix, this state-of-the-art theatre is rolling out the red carpet for Bronco and Los Invasores de Nuevo Leon.
It's drenched in prestige, lit up by the legends who've melted hearts and rocked worlds on its stage. Yeah, it's got that swanky, top-notch acoustics and tantalising vibes that make your soul go YEAH. Giving you the perfect view, perfect sound, and the perfect CONCERT to remember.
Picture yourself under the glistening lights, dancing to the melodies, or sharing a sentimental swaying to the slow numbers. FEELS CENTRAL. You, your crew, the music, and the stars above. It's not just a concert; it's the memory of a lifetime you'll be capturing.
Wake up, people! The countdown is here. Can you hear it? THE TICKETS ARE NOW ON SALE! Get 'em now while they're hotter than hot tamales because once they're gone, they're GONE. Grab your ticket to an unforgettable night of Broncos and Los Invasores de Nuevo Leon RIGHT NOW! Let's prove that Phoenix knows how to party!