Arizona Federal Theatre | Phoenix, AZ
If you are or have ever been a Pink Floyd fan, you surely cannot miss out on Brit Floyd's performance at Arizona Federal Theatre on Friday, 17th June 2022. The world's greatest Pink Floyd tribute band will be showcasing some incredible performances on their 2022 World Tour, with plenty of dates in the U.S. They will be performing at some legendary venues in the country, such as the Radio City Music Hall and Colorado's Red Rocks Amphitheatre. If someone thinks they did not see enough of Pink Floyd, then they should head over to this show because Brit Floyd replicates some of the most authentic performances from one of the greatest music acts in history. Catch them live by getting your tickets right now before they are sold out!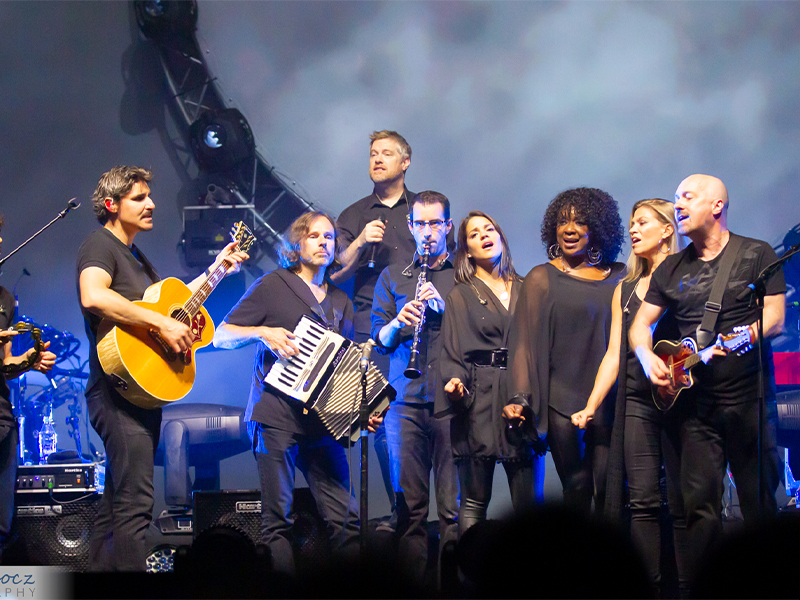 Brit Floyd is one of the biggest tribute bands globally, led by a huge Pink Floyd fan, Damien Darlington. Darlington was also a part of the Australian Pink Floyd Show before forming Brit Floyd in 2011. The band does it all, theatrics, props, lighting, everything that gives fans the feeling of a Pink Floyd show. Fans call it an extremely authentic experience, giving them all the vibes of a late Pink Floyd concert. They also play their biggest hits tune by tune, and it feels so much in synch that a few fans forget that Pink Floyd ever left.
Darlington has been a Pink Floyd fan since he was thirteen and now he is living the dream. Brit Floyd has performed more than 1000 shows worldwide at some of the globe's biggest arenas. However, their hunger and desire to keep going for their fans is never-ending, and they have been at it for the past decade or so. Pink Floyd did end, but Brit Floyd is keeping its legacy alive. Be a part of this special concert by getting your tickets right now to Arizona Federal Theatre on Friday 17th June 2022. The demand is massive so buy yours before they are gone!