Arizona Federal Theatre | Phoenix, Arizona
There's excellent news for heavy metal fans in North America! The iconic Japanese band Babymetal and the on-screen death metal powerhouse Dethklok are embarking on a highly-anticipated co-headlining tour, and fans are ecstatic! The Babyklok Tour will cover 30 major cities, which will kick off this summer and extend until fall! This epic tandem is more than just your off-the-rails heavy metal novelty pairing. Babymetal has actually established itself as a pioneer of the kawaii metal genre. Meanwhile, Dethklok's characters may be fictional, but the musicians behind the show's exemplary soundtrack are more than real. In fact, the members are all amazing performers! On Tuesday, 10th October 2023, fans can experience how extremely legit these bands can be with their high-energy sets that are guaranteed to invoke multiple circle pits! The bands are set to conquer the Arizona Federal Theatre on this date! So you better hurry and score those tickets now before it's too late!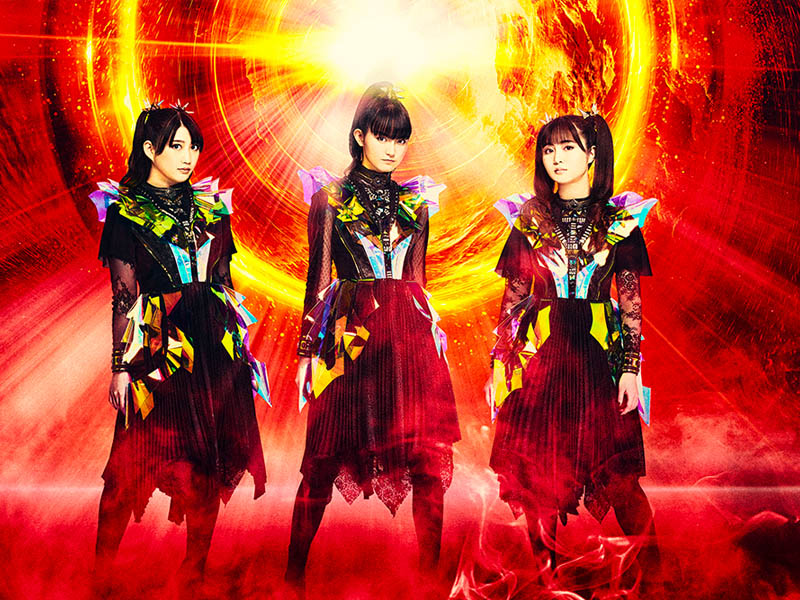 In 2010, Babymetal emerged from Tokyo, Japan, with a crazy concept. The band is fronted by three lead vocalists/dancers Suametal, Moametal, and Momometal. These three young girls, one was even 12 years old at the time, danced, sang, and screamed along with a full-powered heavy metal backing band. This fusion of Japanese idol and heavy metal concepts was unheard of then. Nevertheless, in true Japanese fashion, they were immediately embraced by local fans. Babymetal's popularity has grown immensely, and they have carved a significant presence in the international scene.
In 2014, they made an immediate breakthrough in the U.S. market upon releasing their self-titled debut album. The record topped Billboard's U.S World Albums chart and entered five other charts, including the Billboard 200. Over in the U.K., the album broke into four charts, including peaking at number 7 on the Rock and Metal and Independent charts. One can pretty much say that Babymetal was well-received by the international market. The band found themselves headlining several world tours and popular metal festivals. In 2017, they joined established metal bands Korn and Stone Sour for a major North American Tour.
This 2023, the band dropped their latest album, The Other One. The record was the first effort to feature new member Momometal (Momo Okazaki) after the departure of Yumimetal in 2018.
The fictional death metal band, Dethklok from the animated series Metalocalypse, was once just a dream for every metal fan. The wacky cast of characters William Murderface, Skwisgaar Skwigelf, Nathan Explosion, Pickles, and Toki Wartooth was every bit entertaining as they were brilliant. Adult Swim's exaggerated take on the life of heavy metal stars actually showcased an incredible soundtrack, and showrunners know it. That's why in 2007 it was announced that Dethklok was going on a promotional tour. At the time, the band members comprised Metalocalypse co-creator Brendan Small as the vocalist and lead guitarist. The band also includes distinguished guitarist Mike Keneally who has released several critically acclaimed albums as a solo artist. Bryan Beller, known for his remarkable works with Steve Vai, James Labrie, and Joe Satriani, served as the bassist. Lastly, the best metal band on earth won't be complete without the brilliance of the human drum machine Gene Hoglan.
As a fictional band, Dethklok's chart performances are all very real. The band has released three studio albums, all performing impressively on three Billboard charts, including the Billboard 200.
Catch Babymetal and Dethklok at the Arizona Federal Theatre by securing your tickets now!