Arizona Financial Theatre | Phoenix, Arizona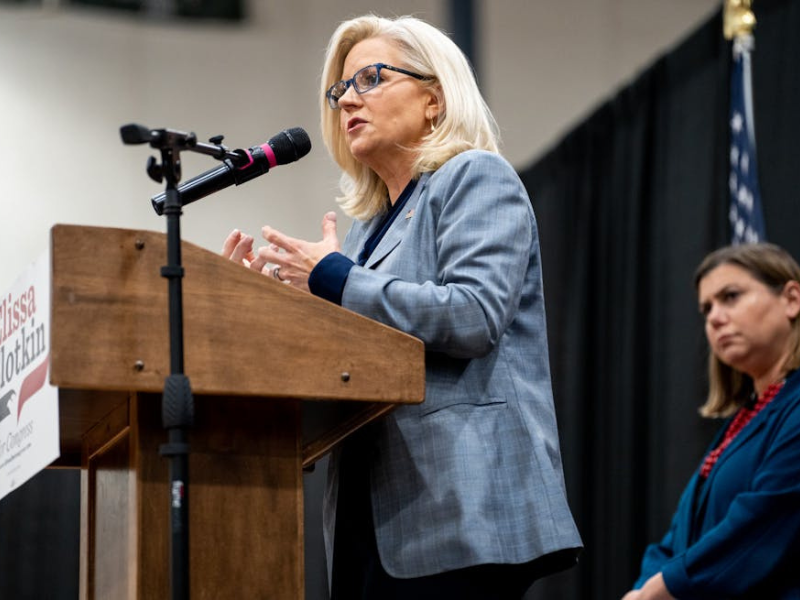 Despite the democratic state of the United States, a former U.S. representative for Wyoming believes that there's a need for change in today's political environment. Liz Cheney is not afraid to speak her mind on the harmful things happening within the government - even if it costs a spot in congress. Born into a political family, Liz Cheney grew up wanting to see change for the greater good. Now that her term has ended, she refuses to back down from her platform and wishes to continue fighting for America.
Liz Cheney will shed some light to the audience as the guest speaker of the Arizona Speaker Series. The event will be filled with informative, inspiring, and powerful topics that will make you second guess everything you believe to be true. Arizona Speaker Series: Liz Cheney will be held at the Arizona Federal Theatre on the 25th of January, 2024. This is your chance to partake in a political conversation that needs to be heard.
A powerful evening of inspiration, intellectual stimulation, and insight with a luminary of our time. The Arizona Speaker Series is a subscription-based lecture series that runs from October through April and features the top contemporary thought leaders, innovators, and leaders. One of its guest speakers will be the American attorney and politician Elizabeth Lynne Cheney.
Liz Cheney represented Wyoming's at-large congressional district in the US from 2017 to 2023. Her tenure as chair of the House Republican Conference, the third-highest position in the party's executive, spanned the years 2019 to 2021. At the University of Virginia Center for Politics, she is currently a Professor of Practice.
Liz Cheney is not afraid to speak her mind. She takes leadership by the hand and stands in front of a crowd with no fear. She fights for what she believes in and will not back down - even when odds are against her. "We cannot afford to have a president who thinks he's some sort of global community organizer standing over America on one side and our adversaries on the other. America must have a Commander in Chief. Not a global community organizer," she fearlessly said.
She was awarded the Profile in Courage Award for "defending democracy" on April 22, 2022 by the John F. Kennedy Library Foundation. The foundation stated that she had been a "consistent and courageous voice in defense of democracy," and that she had "refused to take the politically expedient course that most of her party embraced."
Her accomplishments as a politician speaks volumes of the kind of person she is. Outside of that, she has also published several books: her father's autobiography, My Time: A Personal and Political Memoir (2011); Exceptional: Why the World Needs a Powerful America (2015); and Heart: An American Medical Odyssey (2013), which was co-written with her father's heart surgeon.
Presented to you by the Arizona Speaker Series, Liz Cheney will host a night filled with empowering and inspirational topics. Head on to the Arizona Federal Theatre in this unique experience to go on an intimate gathering with one of the most influential people today, Liz Cheney. The show will go live on the 25th of January, 2024. Purchase your tickets here before they sell out - the event will hold a very limited number of people. Be quick!