Arizona Financial Theatre | Phoenix, Arizona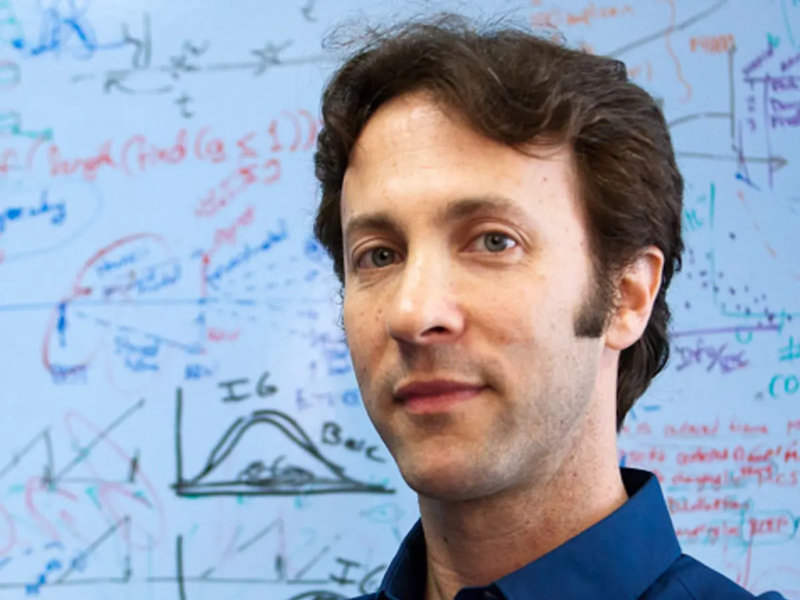 When it comes to how the brain works, there is one man who has done some rather profound work, and he is Dr. David Eagleman. People involved in the industry jump at any opportunity to witness his work, and y'all are super lucky because not only do you get to listen to him, you get to listen to him live at the Arizona Speaker Series. Yup, he is one of the special guests at this year's event. This talk is not only going to be insightful and educational but also a chance to hear from one of the greatest minds in neuroscience, plus his ability to make complex topics simple and easy to understand is one of his best traits, so you will be thoroughly entertained. Grabbing your tickets right here and now is a must, or someone else is going to be sitting where you're supposed to. So act fast and click that "GET TICKETS" button now!!!
There is a reason why Dr. David Eagleman is a New York Times bestselling author. People all over the world are captivated by his work as it unlocks some of the mysteries of a human's most valuable asset, the brain. His books, such as Livewired: The Inside Story of the Ever-Changing Brain, Incognito: The Secret Lives of the Brain, and The Brain: The Story of You are nothing short of mind-blowing.
So it shouldn't come as a surprise that he is one of the guests at this year's Arizona Speaker Series. An event that has been well known for putting some of the best minds on stage since its inception way back in 1989. Other guests before him include Jimmy Carter, Oprah Winfrey, Bill Gates. Michael Jordan, Tiger Woods, Stephen Hawking, Warren Buffet and so many more.
There's so much to expect from this brilliant individual, as his research delves deep into the neural basis of time perception, sensory substitution, and synesthesia. He has published over 100 scientific papers and received numerous accolades, including the MacArthur Fellowship and the Guggenheim Fellowship. In addition to being a neuroscientist and a bestselling author, he is also the host of "The Brain with David Eagleman, a PBS series.
He is a gifted communicator too; his ability to understand complex topics and make them more relatable to a much wider audience is something akin to witchcraft. Not many can do what he does, so it is a true honor to have him speak in front of you. There's going to be so many things to take away from this experience, including how the brain perceives time, how it adapts to sensory loss, the latest research on the neural basis of consciousness, and the implications of comprehending ourselves and the world around us.
So when it comes to understanding our minds, there is only one place to get yourself to this year, and that is, of course, the Arizona Speaker Series in Downtown Phoenix, but be sure to snag your tickets right here and now before they sell out.