Arizona Financial Theatre | Phoenix, Arizona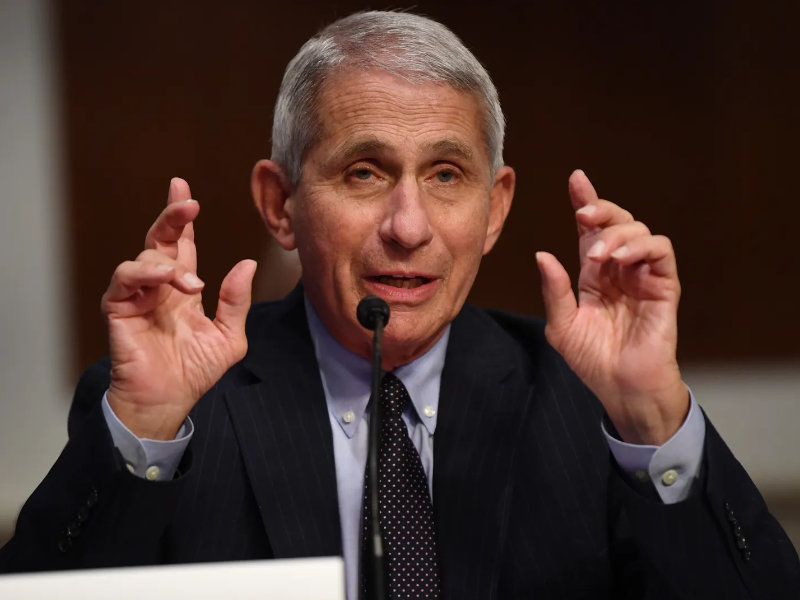 There's nothing like witnessing the best of the best give a talk about a subject that they're truly passionate about, and that is exactly what you get at the Arizona Speaker Series. This time around, the forum welcomes Dr. Anthony Fauci at the Arizona Federal Theatre on Wednesday, November 8, 2023. He was very pivotal in helping America and the rest of the world navigate what was one of the worst periods in our recent history, and he is sure to fascinate anyone who attends this event with all of his insights and thoughts. After all, he has been doing his thing since 1984 and has been a key figure during every passing year. You cannot afford to miss out on this once-in-a-lifetime event, so be sure to secure your tickets right here and now before they sell out. Doing so has never been easier than on this site, so don't delay; click the "GET TICKETS" button right now!!!!
If there's one thing that you've to check off your bucket list this year, it must be attending this event. Why?!?!, you may ask? Well, for starters, the Arizona Speaker Series at the Arizona Federal Theatre in downtown Phoenix is one of the most amazing events to visit. The series started way back in 1989, when a group of civic leaders wanted to get the best minds in the world to spread their knowledge to spectators. From then on, they've hosted some of the most intelligent minds the world has to offer.
The guests come from all walks of life, from the political arena to healthcare and everything in between. Speakers include Barack Obama, Stephen Hawking, Malala Yousafzai, and even Nelson Mandela. Each event will touch you emotionally and physically to the point where you can't help but feel inspired and motivated and see the world through a different lens.
This time around, they have none other than Dr. Anthony Fauci. He is one of the most respected officials in public health, not only in the States but around the world too. He was instrumental in reducing the COVID-19 pandemic.and without his help, arguably we would be in much worse position today.
There will be many amazing things to take away from his talk, including learning from the world's leading expert in public health care, hearing about his insights from the recent pandemic, and combating infectious diseases such as HIV/AIDS, Ebola, and malaria. You'll also get to hear some of his thoughts about the future of public health in America and some of his views on the latest scientific research.
Dr. Fauci is a highly regarded speaker with lots of information to share, and his ability to convey complicated scientific information that is relatable and easy to understand is unmatched. Plus, you can expect a dose of humor too as he takes you on an out-of-this-world journey into his mind.
There's nothing else to it apart from securing your spot right here and now before the tickets get sold out and as you're probably already aware, they're getting difficult to source every second you delay. Act now and avoid disappointment right on this website.