Arizona Financial Theatre | Phoenix, Arizona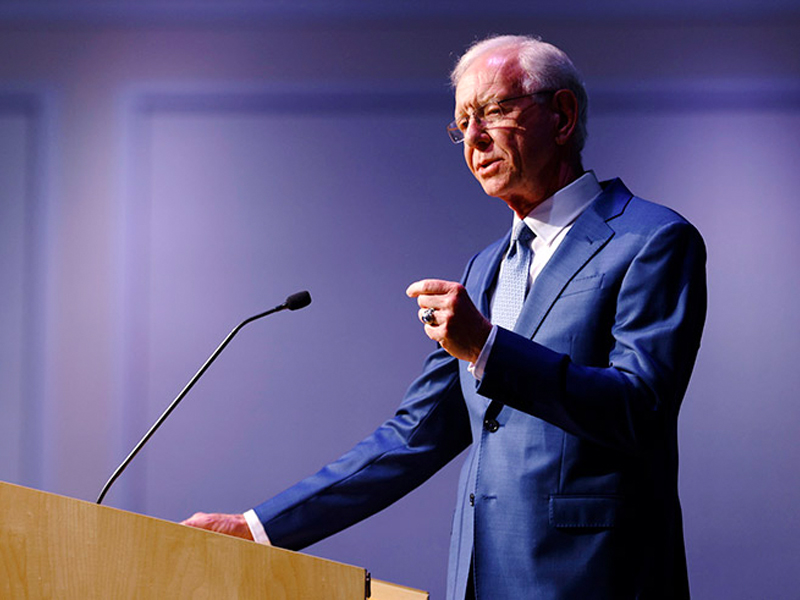 A captivating talk about aviation safety and insights into the importance of teamwork and preparedness. These and many other vital topics are what you can expect this April 11 at the Arizona Federal Theatre as the modern aviation hero Ambassador "Sully" Sullenberger takes part in the highly anticipated Arizona Speaker Series. You might know the story of the heroic and epic landing of former captain Sully in what was deemed as "The Miracle On The Hudson," but the international sensation has many things to speak about. As an ardent safety advocate throughout his four-decade-long career, Sullenberger is expected to talk about pressing issues that threaten safety not only in aviation but in all industries. Reserve your tickets now, and get ready to immerse yourself in his fruitful talk. Expect an exciting Q&A session where you can ask Ambassador Sully some critical questions. Get your tickets as early as today so that you won't miss this extraordinary event.
On January 15, 2009, US Airways Flight 1549 was on the flying path to Charlotte Douglas International Airport (CLT) in North Carolina from LaGuardia Airport (LGA) in New York City when a flock of birds struck the plane. The whole ordeal left the pilots' view obstructed, and the two engines hit. Simultaneously, both engines shut down. Pilot-in-command Chesley "Sulley" Sullenberger, alongside co-pilot Jeffrey Skiles, was at a critical point of the flight. Both had to decide what course of action to follow that would dictate their fate. With more than 150 people inside the plane, including themselves, the flight attendants, and the passengers, they had to use all of their expertise from flying for several decades to save everyone. The landing must be decided, and they had to do it as conscientiously as possible. Weighing whether to land on the nearest landing strips or other substitutes, Captain Sully realized that they were closing in on the Hudson River. Right there, he courageously decided to land on the river. This is a feat difficult to achieve. He and his co-pilot proceeded with safety as the highest priority in mind. Moving downwards with a speed of two floors per second, the plane crashed, landing on the water. All the people inside the plane were rescued safely.
A big part of how people know Ambassador "Sully" Sullenberger was because of this event. He is treated as a hero. Books, movies, and the media heralded his brave actions. Ever since the "miracle on the Hudson," he has advocated for aviation safety. In 2021, President Joe Biden nominated him to be the International Civil Aviation Organization (ICAO) ambassador. He gladly accepted the job and worked for several months on aviation crises, airspace disputes, and the role of aviation in climate change. He ended his term in July 2022.
After his post and retirement, Ambassador Sully visited many cities nationwide as a keynote speaker and spread information about aviation safety. Ambassador "Sully" Sullenberger will speak at the upcoming Arizona Speaker Series this coming April 11, 2024. He will offer an important lecture on his experiences, expertise as a pilot, and his advocacies. Book your tickets now!