Arizona Financial Theatre | Phoenix, Arizona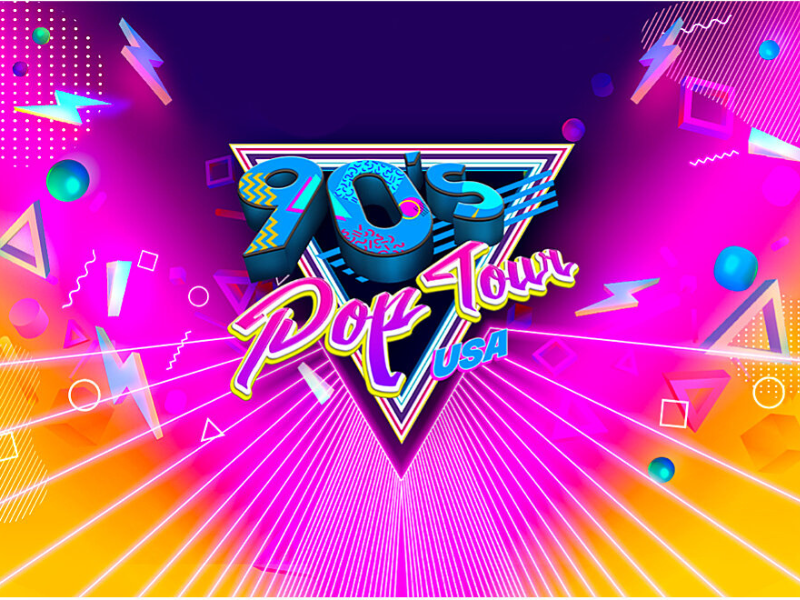 It's another amazing year as the 90s Pop Tour kicks off another season of bringing together some of the most prominent Spanish singers on one stage. At the 90's Pop Tour, you get the magnificent opportunity to enjoy 90s pop hits performed by Magneto, JNS, Sentidos Opuestos, Kabah, Caló, Moenia, Lynda, GB5 (formerly Garibaldi) and MDO. It's a 10-city stop, including a highly anticipated show in Phoenix, Arizona!
What makes this even more special is the first-ever show will kick off in Phoenix, so you can't miss it! 90s Pop Tour will be live at the Arizona Federal Theatre on Friday, the 2nd of February, 2024. Have a good time and enjoy some of your favorite Spanish artists at the show!
Tickets to the 90s Pop Tour in Phoenix are on sale right now. If you want to come to the show, be sure to grab your tickets now!
The 90's Pop Tour is a musical extravaganza produced by BOBO Producciones down in Mexico, bringing together a bunch of Spanish-speaking music legends. They're not just coming to sing – they're belting out their greatest hits from the epic 1990s!
This tour isn't just for Mexico – oh no! It's traveled all around, hitting up the United States, Honduras, Guatemala, El Salvador, and Costa Rica. These artists are taking their show on the road, and they're taking it far and wide.
In the previous years, they've switched up the lineup, played around with their songs, and even threw in some hits from the 2000s. And guess what? They've even reached back to the 80s for some classics and borrowed tunes from other artists who aren't even part of the tour!
The first show kicked off on March 24, 2017, at the Arena Monterrey in Monterrey, Mexico. And they didn't stop there – they rocked over 80 concerts until the end of the third stage, right back where they began, in Monterrey on December 10, 2019. The OG lineup included some big names like OV7, Aleks Syntek, Fey, JNS, Erik Rubín, Caló, Litzy, and The Sacados (with Darío Moscatelli in the early days).
Then came phase two, running from November 30, 2017, to October 21, 2018. Beto Cuevas, Iran Castillo, El Círculo, and MDO joined the party while Erik Rubín and Aleks Syntek took their bows. And hey, Cynthia Nilson joined Darío Moscatelli for some of The Sacados' hits.
Stage three, which they thought was the grand finale, started on November 17, 2018. This time, it was OV7, Kabah, Magneto, Mercurio, JNS, Caló, and The Sacados taking the stage, closing it all out in Monterrey on November 11, 2019. Fey also made a comeback as a guest star towards the end, bringing her solo jams and a few sweet duets to the mix.
Fast forward to May 2021, and the tour made a triumphant return after nearly two years of silence (excluding the virtual concerts of 2020). For that run, they've had Kabah, Magneto, JNS, Erik Rubín, Benny Ibarra, Sentidos Opuestos, Lynda Thomas, and Ana Torroja on board.
Now, they're back and better than ever for a long-awaited 2024 run! They're making a 10-city run across the United States and it's something you need to see! Magneto, JNS, Sentidos Opuestos, Kabah, Caló, Moenia, Lynda, GB5 (formerly Garibaldi) and MDO will all be there to make sure you have one of the best nights of your life. So, go ahead and secure your tickets before it's too late!