Arizona Financial Theatre | Phoenix, Arizona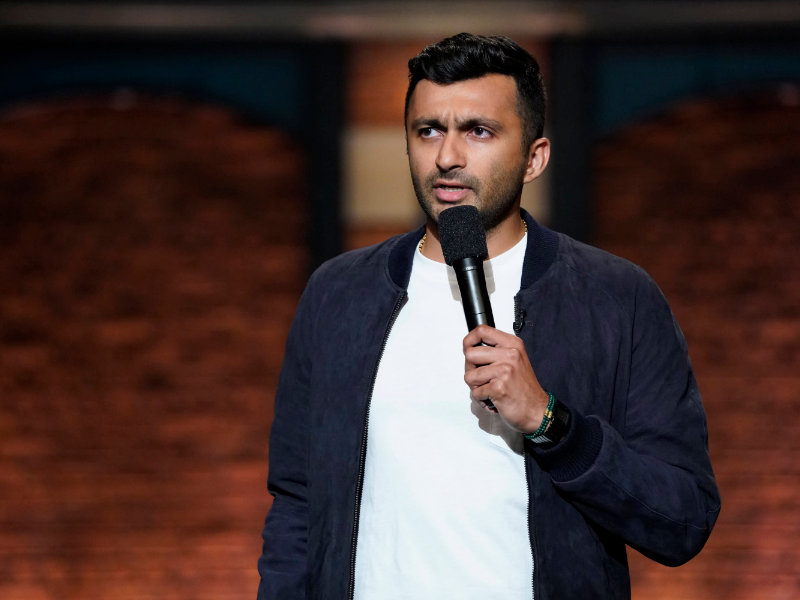 If there is one person who has taken the comedy game to another level, it has to be, without a doubt, Nimesh Patel, and now you getta experience him live on stage on his brand new trek called the "FAST & LOOSE" tour. The dude will be passin' through major cities throughout the States, including Bridgeport, CT, Seattle, WA, Tampa, FL, Boston, MA, and so many more... annnddddd you're gonna get to see him at his finest, with all the gears in his head turning like clockwork to make you laugh your nut off. This part of the whole thing will be coming to the Arizona Federal Theatre on Saturday, December 2, 2023, and with all the hype surrounding him and this event, it's probably going to be the best one to get yourself too. Tickets are already hard to come by, but you've come to the best place to secure yours. Click the "GET TICKETS" button now and reserve your spot before it sells out.
Everyone seems to be raving about Nimesh Patel right now, so it's likely that you've already heard of the rising comic genius. After all, he's been working in the industry for more than ten years. In case you haven't heard of him yet, here's a sample of just how great he is to get your taste buds salivating.
Patel is the American-born son of Indian immigrants from the 1970s. Born in 1986, he spent his early years in Morris County, New Jersey, before making the big move to New York City. He saw Dave Chappelle perform at the Comedy Cellar for a small crowd of people while he was a freshman. After that encounter, it was his eureka moment, which didn't bear fruit right then. It was only when he graduated in the worst year for finance graduates, 2008, that the light bulb went to full brightness and he made the decision to pursue comedy.
Like many people starting out, he would work by day and perform at night, mainly at the Stress Factory. At one of his performances in Greenpoint, Brooklyn, none other than comic legend Chris Rock noticed his work. Rock, impressed by what he saw, decided that he needed Patel on his team and hired him as a writer for the 88th Academy Awards.
At this point, he started to go supernova; he wrote for Hasan Minhaj twice: his SNL monologue and the speech he gave at the White House Correspondent's Association Dinner, plus he also received an Emmy nomination for his work at SNL.
With a willingness to tackle even the most difficult subjects, Patel always finds a way to entertain audiences wherever he goes. People love his observational humor, smartie pants wit, and all-out hilarious delivery.
On this tour, which is bound to be a success, you can expect him to take all that he has learned, wrap it up in a bow, and deliver you the most amazing present of one helluva ride to bring you the funny. Already in short supply, tickets are not easy to come by, but we've got you on this on